Oh no, buckwheat flour is not only used for pizzoccheri or polenta taragna, but also for desserts!

Buckwheat cake stuffed with jam is a real classic of Trentino Alto Adige pastry and I must say that it conquered my palate too!

For those unfamiliar with it, tasting it for the first time, it may vaguely recall a caprese for that very pleasant sensation of grain under the teeth. But woe to be wrong, this is a mountain cake!

Strong taste and soft consistency: a super pairing in short.

Here I propose Daniel's version of Val di Sole, really good!
SERVES  6-8 PEOPLE
READY IN 1h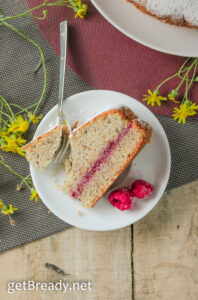 INGREDIENTS:
3,5 oz butter at room temperature
2,8 oz sugar
1 pinch salt
4 egg yolks
½ cup yogurt
3 tablespoons seed oil
4 egg whites
1,7 oz sugar
3,5 oz hazelnuts
5,2 oz all-purpose flour 00 (or rice flour for gluten free version)
1 teaspoon baking powder
5,2 oz buckwheat flour
10,5 oz raspberry jam (or the one you prefer)
icing sugar to taste
STEP 1: MAKE THE BASE OF THE CAKE
Using the electric whisk, whip butter together with sugar and salt to get a frothy mixture (it will take 8-10 minutes).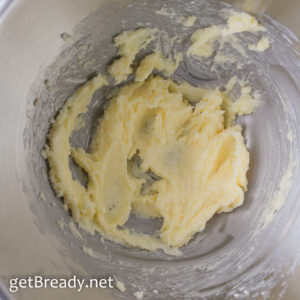 Now add the egg yolks (one at a time while beating)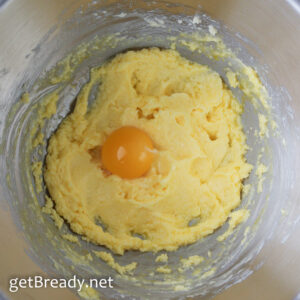 Then continue by combining yogurt and – slowly – oil.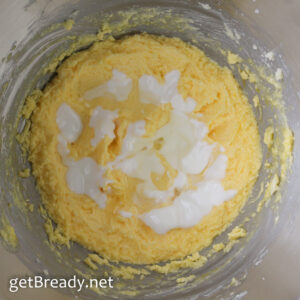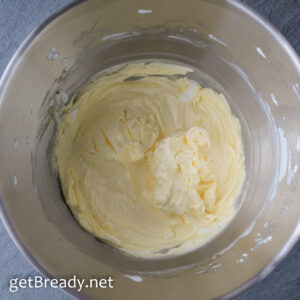 STEP 2: COMBINE DRY INGREDIENTS
Blend the hazelnuts in the mixer to obtain a flour.
In a bowl, sift all-purpose flour and baking powder and mix it with the buckwheat one.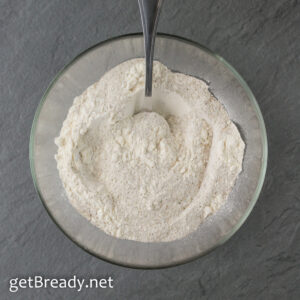 Now add minced hazelnuts and the other flour mix to the cake dough, alternating them one spoon at a time and mixing with a spatula or wooden spoon.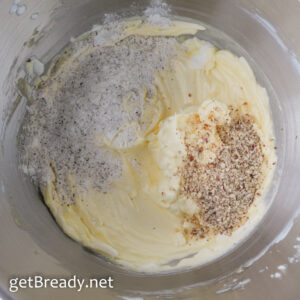 STEP 3: BEAT THE EGG WHITES
Separately, whip the egg whites together with sugar.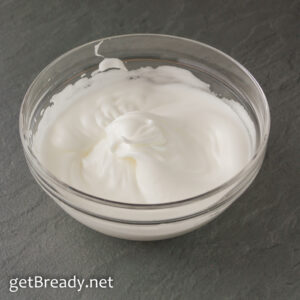 Now add them to the cake dough little by little, mixing from top to bottom with a spatula or a wooden spoon.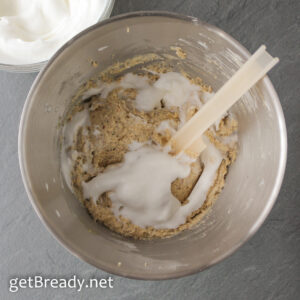 STEP 4: COOK
Line a pan with parchment paper and pour the dough over it, leveling it gently.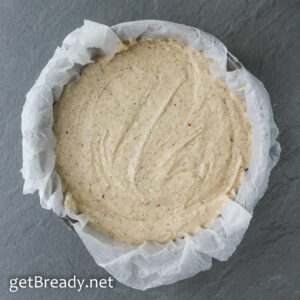 Bake the cake in a preheated oven at 170-180 ° C for about 40 minutes.
Important: once cooked, cover the cake with a clean cloth and let it cool in the oven with the door just opened.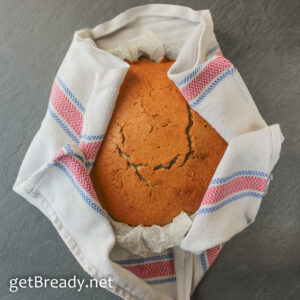 STEP 5: STUFF
Now that it has cooled, cut the cake in half and fill it with the raspberry jam.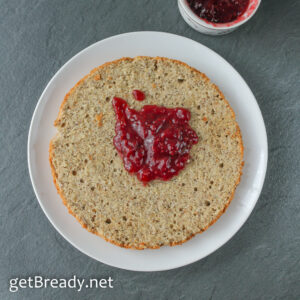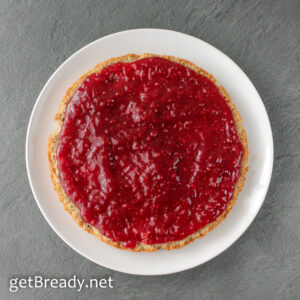 Finally sprinkle with icing sugar.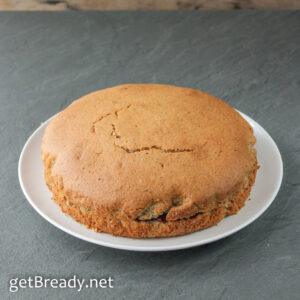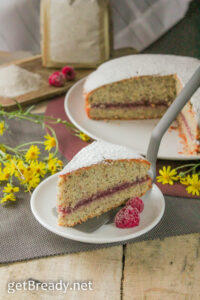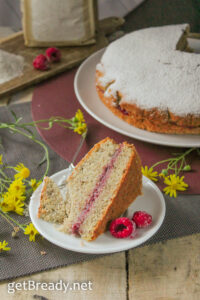 #getBready & enjoy your meal
Share on: