Do you know the satisfaction you feel when you plunge the fork into a slice of soft pastry cake?

This is the same feeling you will experience tasting this spectacular stuffed cake!
SERVES 6-8 PEOPLE
READY IN 45'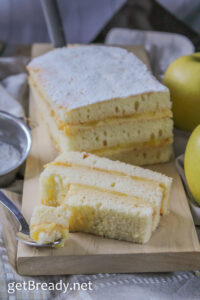 INGREDIENTS:
3 eggs
5,2 oz sugar
5,2 oz flour
8,8 oz milk
Vanilla extract to taste
Peel of ½ lemon
3 egg yolks
2,3 oz sugar
0,7 oz corn starch
1 medium-large apple
1 small spoonful sugar
Juice of ½ lemon
1 glass apple juice (I used Leni's)
icing sugar to taste
STEP 1: MAKE THE BISCUIT BASE
Place eggs in a bowl and using the whisk whip them together with sugar until very light and fluffy (it will take about 15 minutes).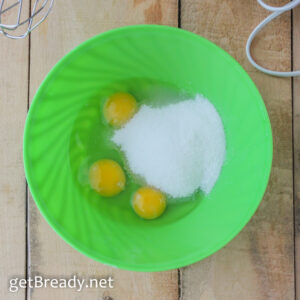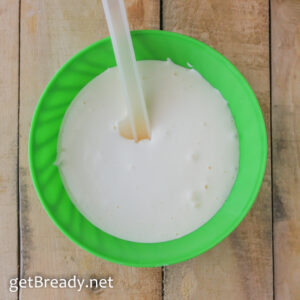 Gradually add the sifted flour, stirring gently.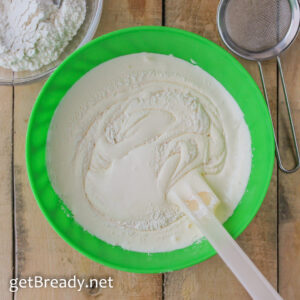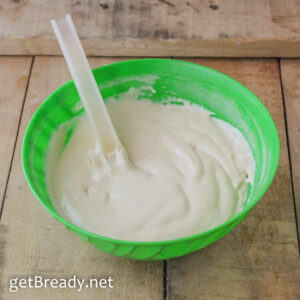 Transfer the dough to a baking tray lined with parchment paper and level it giving a rectangular shape and a thickness of about 1.5 cm.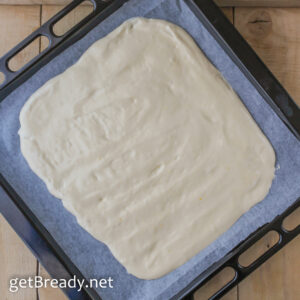 Bake the dough in a preheated oven at 180 ° C for 12-15 minutes (until golden).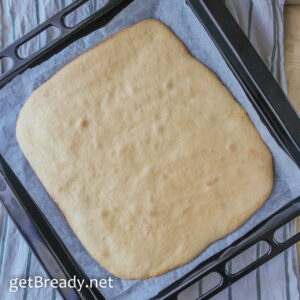 Once cooked, turn it over on a rag and remove the parchment paper.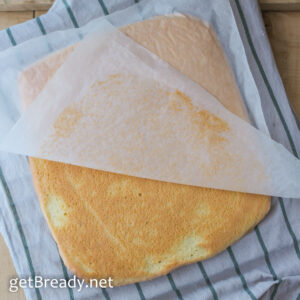 STEP 2: MAKE THE CUSTARD
Pour the milk into a brick and add vanilla and lemon peel. Turn the heat on and wait until boils.
Meanwhile, in a saucepan (off the heat), mix the egg yolks, sugar and starch with a whisk to get a smooth cream.
When the milk has reached a boil, strain it and add it to the cream of egg yolks, mixing with a whisk.
Now put the saucepan on the stove and continue stirring until it has thickened (in maximum 8-10 minutes it is ready).
STEP 3: COOK THE APPLE
Peel the apple and cut it into cubes. Put it in a pan with sugar and lemon and cook for just 5 minutes.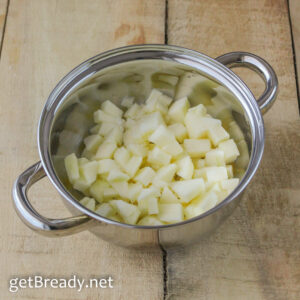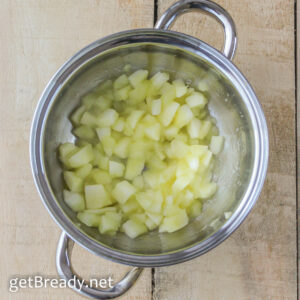 STEP 4: ASSEMBLY
Cut the biscuit base into three strips about 10 cm wide each.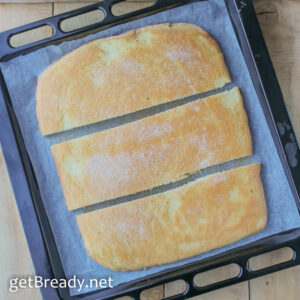 Wet the three strips with apple juice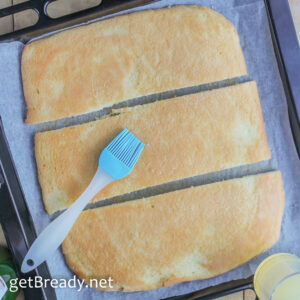 Now spread the custard and then the apples on two strips.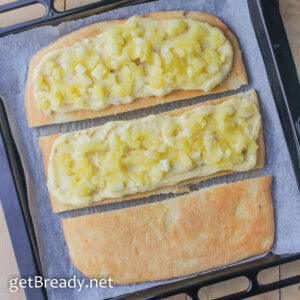 Overlap the two stuffed strips and last by putting the empty one on top.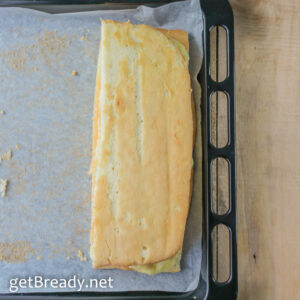 Now you can even make the shape more regular by cutting off the excess with the knife.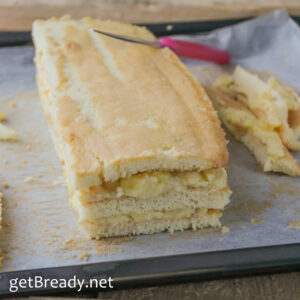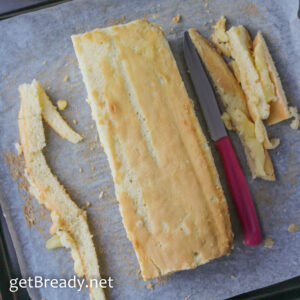 Sprinkle with powdered sugar and serve.
TIP: You can serve the cake whole or divide it into 6-8 slices.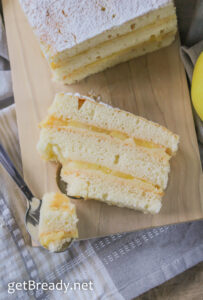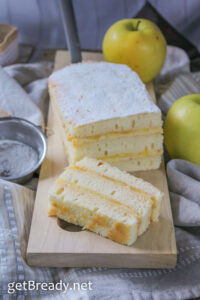 #getBready & enjoy your meal
Share on: