If there's one aroma that I really like is that of red cabbage.

I know, it is quite unusual, but since I discovered it I find it truly exceptional, especially in savory pies.

There is no need to add a special cheese or spices to give this simple dish an extra sprint; it's tasty as it is, in all its delicious simplicity!

My advice is to serve this savory pie in slices (I prefer it hot but it can be enjoyed even at room temperature), accompanied by a salad.
MAKES 1 24 cm CAKE MOLD

READY IN 55 '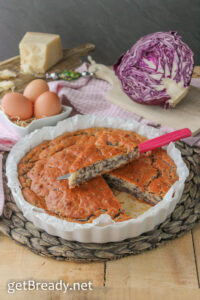 INGREDIENTS:
½ ball red cabbage
1 tablespoon extra virgin olive oil
1 teaspoon chopped onion
½ glass water
Salt to taste
2 eggs
1 cup milk
1/4 cup extra virgin olive oil
7 oz all-purpose flour
3 tablespoons of Parmesan
2 pinches of salt
1 teaspoon instant dry yeast
STEP 1: COOK RED CABBAGE
Finely slice red cabbage.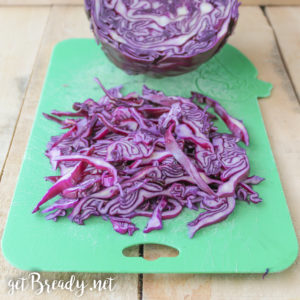 Place it in a non-stick pan with oil and onion and sautè for a couple of minutes.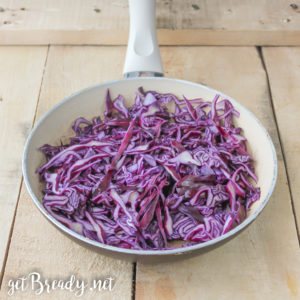 Add water and salt and cook for 10 more minutes covered with a lid.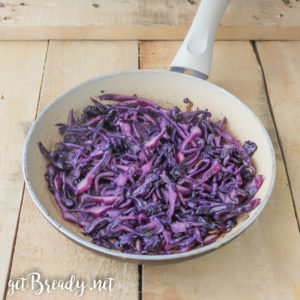 Slice it with a knife.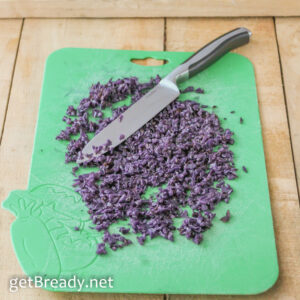 STEP 2: MAKE THE CAKE DOUGH
In a bowl, beat the eggs with milk and oil.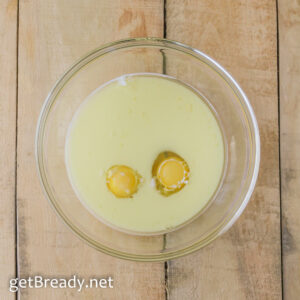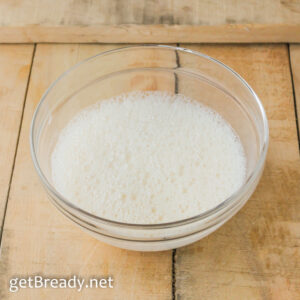 Add flour, Parmigiano and salt (little at a time).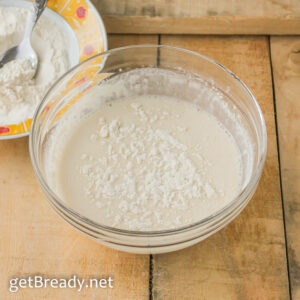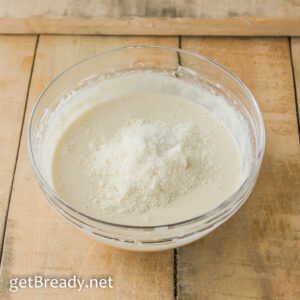 Finally add sifted yeast.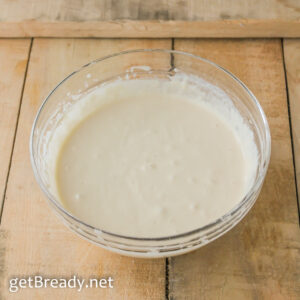 STEP 3: ADD THE CABBAGE
Add cooked cabbage to the cake mixture and mix.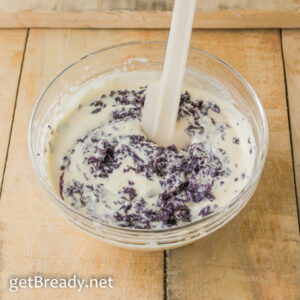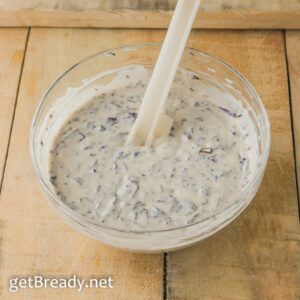 Transfer the mixture into a baking sheet lined with parchment paper.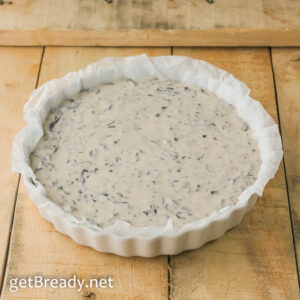 STEP 4: COOK
Bake the cake in a preheated oven at 180° C for 40 minutes.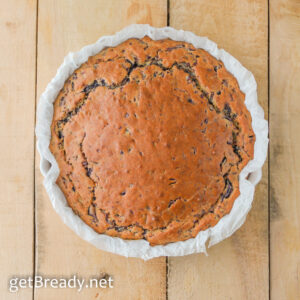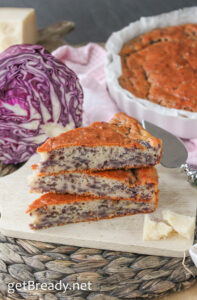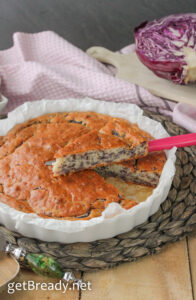 #getBready & enjoy your meal
Share on: