That's a trustworthy recipe! Not only a simply side dish but a delicious second course!

In my family, stuffed courgettes and onions are prepared for special occasions and we use to serve them with roast. If you are looking for a tasty idea to satisfy even those who just don't go crazy for meat, this recipe is just for you!
SERVES 4 PEOPLE
READY IN 1h 30 '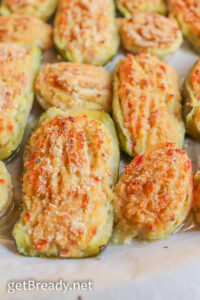 INGREDIENTS:
3 zucchini
2 onions
2 potatoes
1 eggg
3-4 tablespoons bread crumbs
5 slices ham
2 tablespoons grated Parmesan cheese
Marjoram to taste
Salt and pepper to taste
Bread crumbs to taste
Extra virgin olive oil to taste
STEP 1: BOIL THE VEGETABLES
Boil the zucchini, the onions and the potatoes.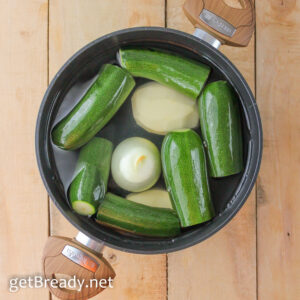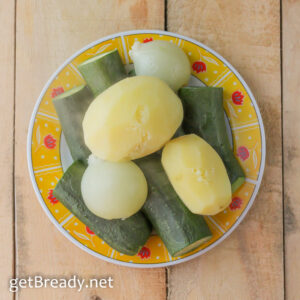 STEP 2: CUT THE VEGETABLES
Cut the zucchini and onions lengthways and scoop out the seeds and flesh inside, leaving a boat-shaped shell ready to fill.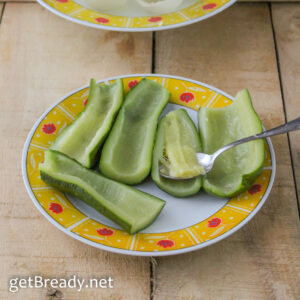 STEP 3: PREPARE THE FILLING
Using a vegetable mill chop zucchiniflesh , onion flesh and the two potatoes.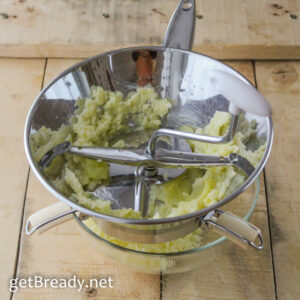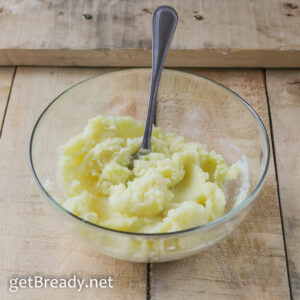 Place the vegetable flesh into a bowl and add: egg, bread crumbs, ham (finely chopped), Parmesan cheese, marjoram, salt and pepper.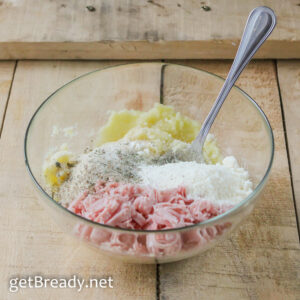 STEP 4: FILL THE VEGETABLES
Arrange the vegetable shells on a roasting tin (drizzled with olive oil) and spoon the mixture into them.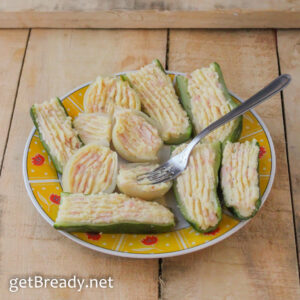 Cover with breadcrumbs and drizzle them all with the remaining olive oil.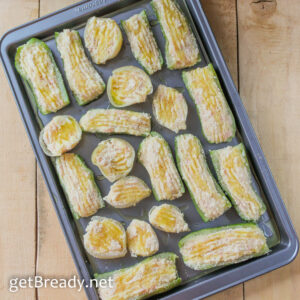 STEP 5: COOK
Cook for 50 minutes/1 hour in preheated oven at 180 °C.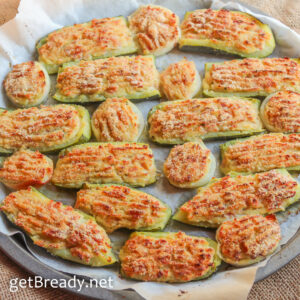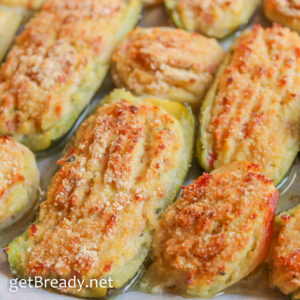 #getBready & enjoy your meal
 Share on:
Salva
Salva
Salva
Salva
Salva