Can croquettes be soft even if we don't add rice or potatoes in it?

The answer is a loud yessss! You absolutely have to try them: very soft and perfectly round (I can't explain why but during cooking they become beautiful spheres!)

Trust me dear friends, during cooking they don't flake and aren't sadly wet!

A real discovery!

Listen, I'm giving you a piece of advice right away: prepare the dough for the croquettes the day before and store it in the refrigerator, so the next day it will be firmer and easier to handle.
MAKES AB. 15 BITES
READY IN 30'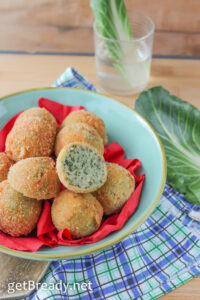 INGREDIENTS:
1 bunch of chard
Water and coarse salt to taste
2 tablespoons extra virgin olive oil
1 tablespoon chopped onion
2 tablespoons butter
2 tablespoons flour 00
14 oz cold milk
salt and nutmeg to taste
1 egg
2 tablespoons Parmigiano cheese
Marjoram to taste
Salt and Pepper to taste
2-3 tablespoons breadcrumbs
1 cup flour 00
2 eggs
1 cup breadcrumbs
frying oil
STEP 1: COOK THE CHARD
Wash chards, cut off 3-4 cm of the stem (don't throw it away but use it to prepare vegetable cube or for soups) and boil them in hot water for about 20 minutes.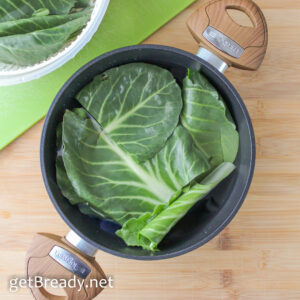 Drain them (squeeze if necessary) and chop (I especially recommend the white part which remains a bit fibrous).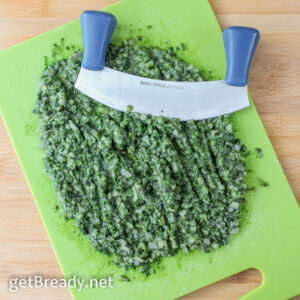 Now brown onion for 1 minute in a non-stick pan, then add chopped chards and cook for 3-4 minutes.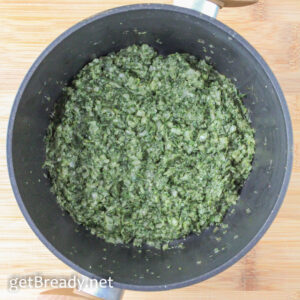 STEP 2: MAKE THE BECAHMEL SAUCE
In the meantime, make the béchamel.
In a non-stick saucepan, melt the butter. Remove from the heat and add the flour, stirring with a whiskto get a golden cream. Put now the saucepan to the heat and add milk, continuing beating with the whisk to avoid the formation of lumps. Season with salt and add a bit of nutmeg.
Continue cooking over medium heat for 10 minutes (for this recipe it's important t to get a  firm béchamel sauce.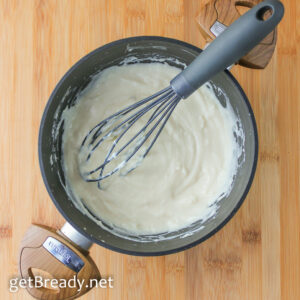 STEP 3: COMBINE THE INGREDIENTS
Once the béchamel has cooled, add chards, egg, Parmesan, marjoram, salt and pepper. Mix well.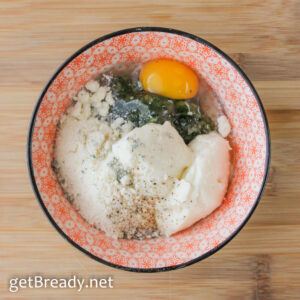 Add breadcrumbs, then put the mixture in the refrigerator to harden.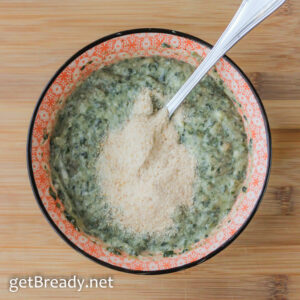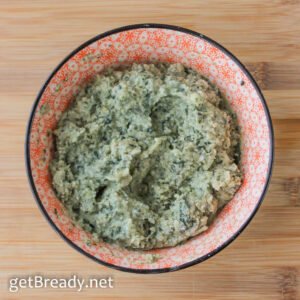 STEP 4: BREAD THE CROQUETTES
Place in 3 different dishes: 1 cup flour, 2 beaten eggs and 1 cup breadcrumbs. Take a little of mixture and shape it, then get it bready by passing it first into the flour, then into the eggs, and last into breadcrumbs.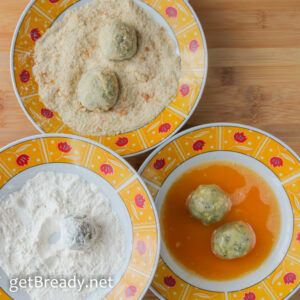 STEP 5: FRY THE CROQUETTES
Dip the croquettes in a pan with hot, deep oil, turning them several times until completely cooked (approx. 3-4 minutes).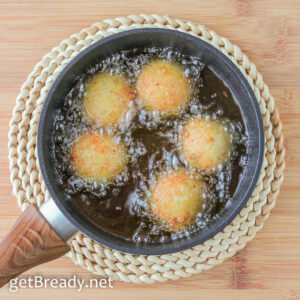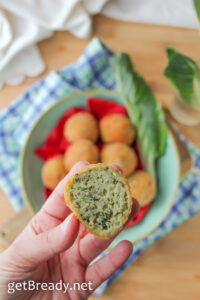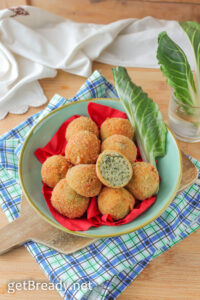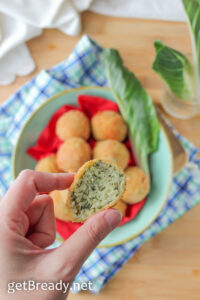 #getBready & enjoy your meal
Share on: