Succulent! Chicken and Parma ham rolls will win your heart at first sight (or rather: bite!).

    They are really yummy with their crunchy ham shell that holds juicy, tender chicken and a creamy, savory filling.

All of my family is enthusiastic, after all these bites are a valid alternative to simply steaks (which will also be an evergreen but sometimes you know it's nice to change too!).Let's cook them! Chicken and Parma ham rolls are also made in a heartbeat!
MAKES 5 ROLLS
READY IN 25'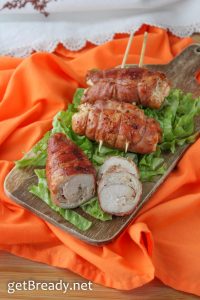 INGREDIENTS:
3,5 oz ricotta cheese
2 tablespoons Parmigiano cheese
3,5 oz Parma ham
1 egg
Rosemary, salt and pepper to taste
5  chicken slices
Salt and pepper to taste
5 Parma ham slices
1 teaspoon onion, chopped
2 tablespoons extra virgin olive oil
¼ glass white wine, dry
½ glass hot water
1 pinch salt
STEP 1: MAKE THE FILLING

Place in a bowl: Ricotta and Parmigiano cheese, ham (sliced), egg, rosemary, salt, pepper and mix.
Keep aside.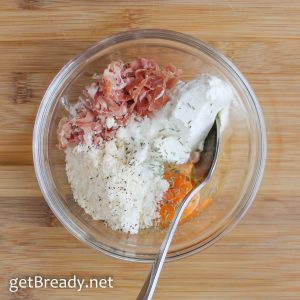 STEP 2: FILL THE ROLLS

Place chicken slice on a chopping board and season with salt and pepper.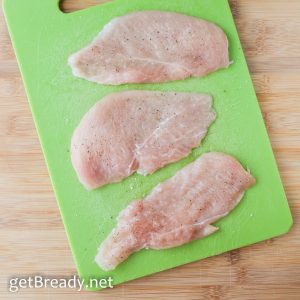 Spread a teaspoon of filling in the middle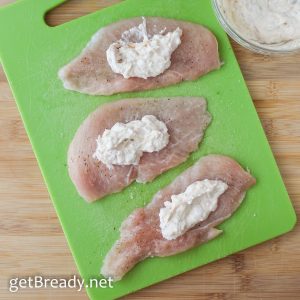 Place a slice of ham under the chicken,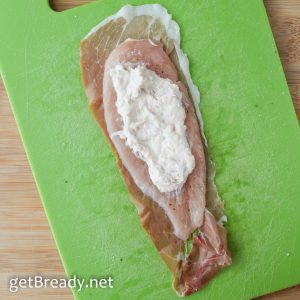 and wrap.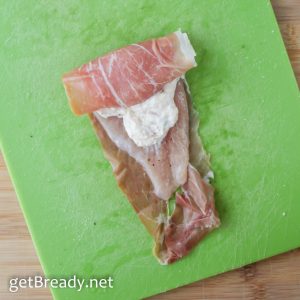 This is the result: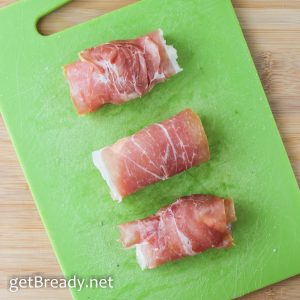 To prevent the filling from coming out during cooking, tie it with kitchen string (if you prefer you can also use toothpicks).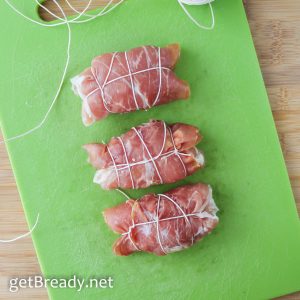 STEP 3: COOK
Brown onion in oil for 1 minute.
Add the rolls and brown them for a couple of minutes.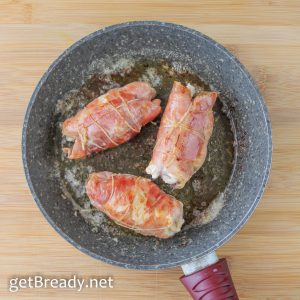 Simmer with white wine until reduced, then turn the heat on low adding water and salt.  Cover the pan with a lid and cook for about 15 minutes.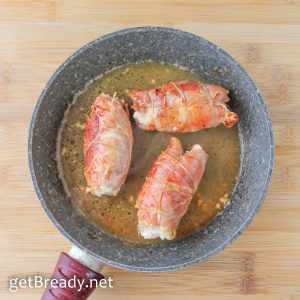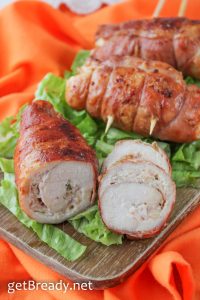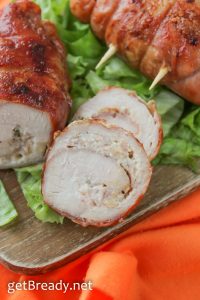 #getBready & enjoy your meal
Share on: