You know it's summertime, but here the rain seems to give us no respite!

No better occasion then to prepare something special like panuozzi!

Do you know them?

They are sandwiches made with pizza dough filled as desired. In the recipe I'm explaining how to make them step by step, in simplicity.

Come on, when they are ready I'm sure the sun will come out too!
MAKES 4 PANUOZZI
READY IN 1 day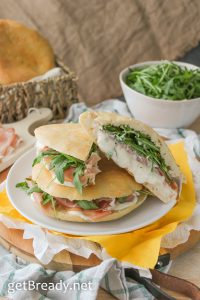 INGREDIENTS:
0,04 oz brewer's yeast
10,5 oz water
17,5 oz flour
4 pinches salt
Flour to taste
extra virgin olive oil to taste
for the fillinge:
Parma ham
squacquerone cheese
rocket salad
STEP 1: MAKE THE DOUGH

Melt yeast in water.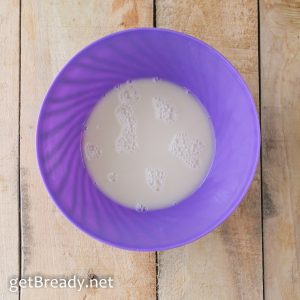 Add flour stirring with a fork and finally add salt.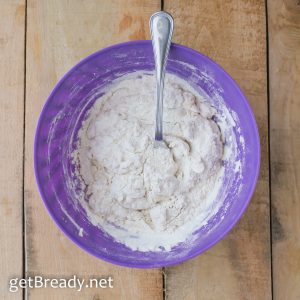 Place the mixture on a pastryboard and knead by hand to get a ball.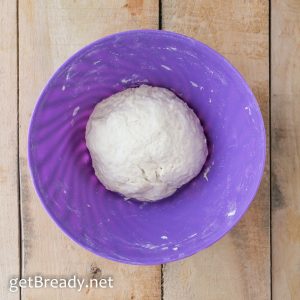 STEP 2: LET RISE

Cover the dough with a wet kitchen towel or cingfilm and let it rise for 2 hours at room temperature.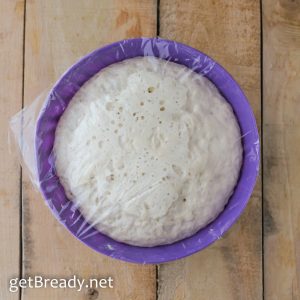 Place the dough in an airtight plastic conteiner and let the dough rise into the fridge al night long (ab 10-12 hours).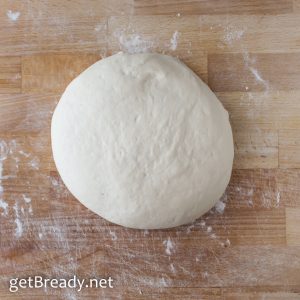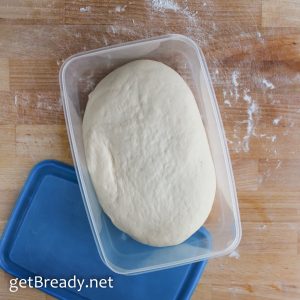 STEP 3: FORMA I PANETTI
Remove the dough from the fridge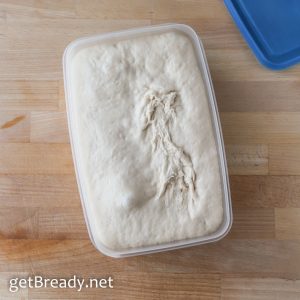 and slice it into 4 pieces making them round,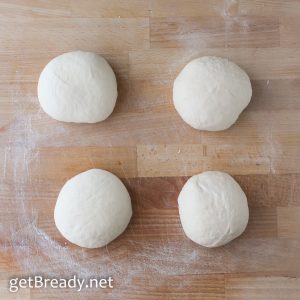 cover them wtih a kitchen towel and let them rise at room tempreature for about 4-5 hours.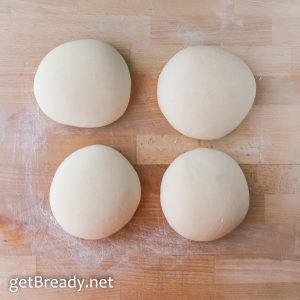 STEP 4: ROLL PANUOZZI OUT

With wet hands spread the dough making it round (you should make a 15 cm diameter circle).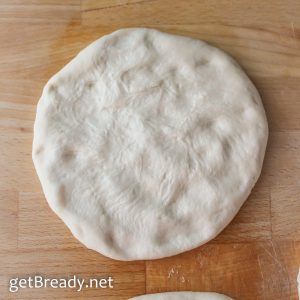 STEP 5: COOK
Cook panuozzi in preheated oven at 250° until they strat to swell (ab. 6 minutes).
Quickly take them out of the oven and brush them with oil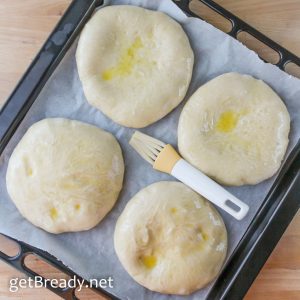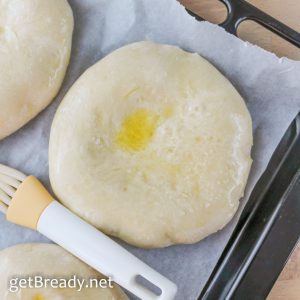 and continue cooking for 15 more minutes into the oven.
They're now ready to be filled!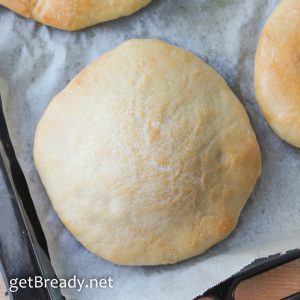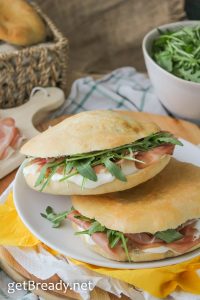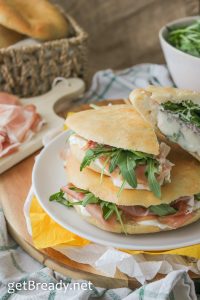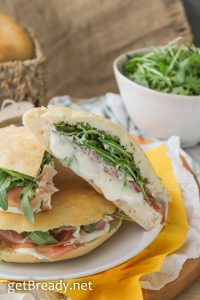 #getBready & enjoy your meal
Share on: