Now my passion for tarts has taken off!

After all, how could I leave the pears alone in the fruit bowl, especially when I also had ricotta that looked at me sadly from the refrigerator?

No, I don't have a fridge with a transparent door but I'm sure that before meeting fruit inside this delicious cake, ricotta could only be sad.

Come on, this isn't just a great snack, it's a good deed for those ingredients you were about to forget you bought!
MAKES 1 CAKE 24 CM
READY IN 50'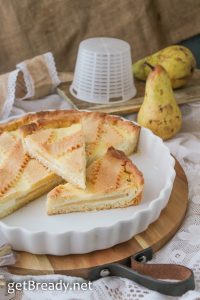 INGREDIENTS:
10,5 oz flour "00"
2,4 oz powdered sugar
0,15 oz baking powder
5 oz cold butter
2 egg yolks
1 teaspoon grated lemon zest
14 oz Ricotta cheese
3 oz sugar
1 teaspoon vanillin
1 egg
2 teaspoons lemon juice
1 large "Kaiser" pear
Flour to taste
1-2 tablespoons brown sugar
Icing sugar to taste
STEP 1: MAKE THE CAKE DOUGH
Put the first 6 ingredients into the mixer (or in a bowl if you knead by hand): flour, sugar, yeast, butter, egg yolks and grated lemon peel.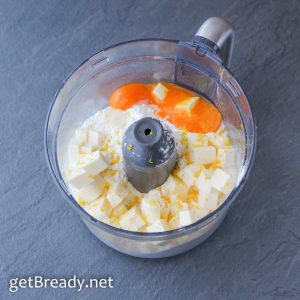 Start blending or knead by hand quickly to get a ball,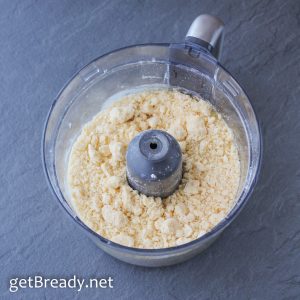 wrap it in plastic wrap and place it into the fridge while preparing the cake filling.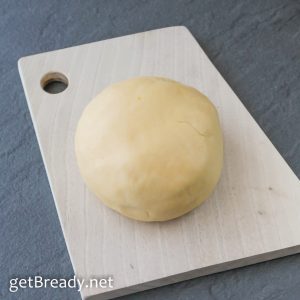 STEP 2: MAKE THE FILLING
Place ricotta, sugar, vanilla, egg and lemon juice in a bowl.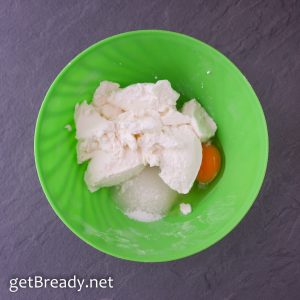 Stir thoroughly with the fork to mix the ingredients.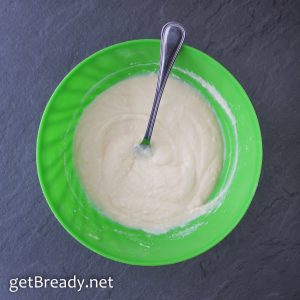 STEP 3: SLICE THE PEAR
Peel the pear, remove the seeds and hard internal parts and slice it.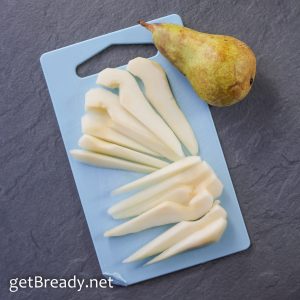 STEP 4: FILL THE CAKE
On lightly floured pastry board roll out the dough into a circular sheet 2-3 cm wider than the pan.
Line the pan with moistened and squeezed parchment paper and place the shortcrust pastry circle inside it by pressing both on the bottom and on the edges to make it adhere to the pan.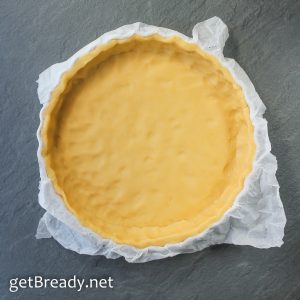 Spread half of the ricotta-based filling,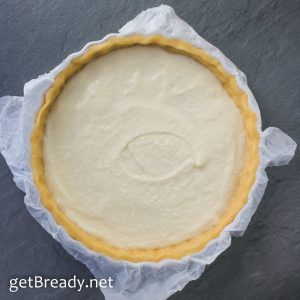 arrange the pear slices in a sunburst pattern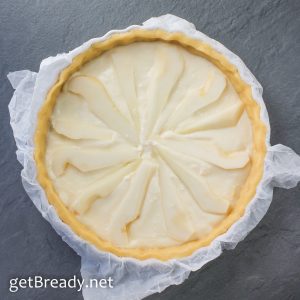 sprinkle with brown sugar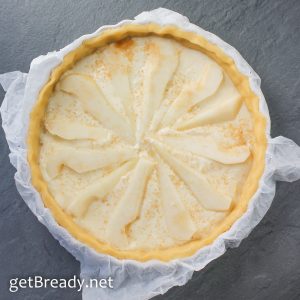 and cover with the remaining ricotta filling.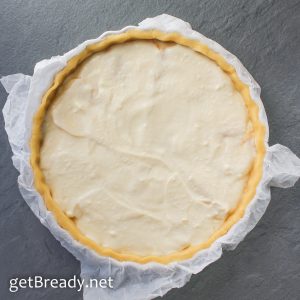 Roll out the last quarter of the short crust pastry with a rolling pin and cut out some zigzag lozenges, placing them on top of the cake.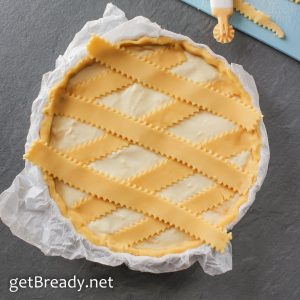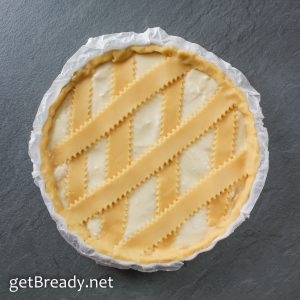 STEP 5: COOK
Bake the cake in a preheated oven at 180 ° C for 40 minutes.
Once cold, you can sprinkle it with icing sugar.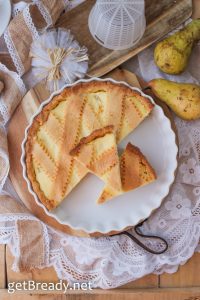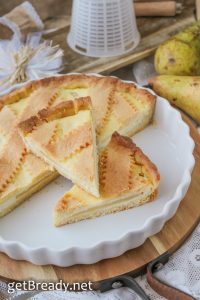 #getBready & enjoy your meal
Share on: