Do you remember "banana split"?

 The 80s-90s ice cream most coveted by the children of my generation at the time!

 Here, in a moment of flashback, resulting from the fruit bowl that is on the table of my kitchen (thank you for the tip!), I thought about preparing a dessert with bananas.

 And since the ice cream period is now gone, I made with them some very fragrant tarts with a tender mascarpone and hazelnut filling and a golden topping.

Caramelized banana for everyone!
MAKES 12 SMALL TARTS

READY IN 1h 10'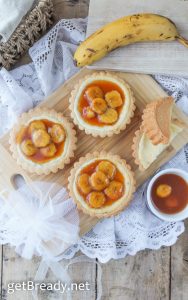 INGREDIENTS:
2 cups all-purpose flour
1 egg
1 egg yolk
5 oz butter (cubed and cold)
5 oz sugar
1 teaspoon baking powder
1 pinch salt
1 pinch lemon zest
3,5 oz Ricotta cheese
3,5 oz mascarpone cheese
3,1 oz sugar
1 medium egg
1-2 tablespoons chopped hazelnuts
Vanilla flavor to taste
1 pinch of salt
2 bananas
5 tablespoons sugar
2 tablespoons butter
4 tablespoons  water
STEP 1: MAKE THE CRUST

Place all-purpose flour on the pastryboard. Make a hole in the centre and place eggs into it.
Start blending with a fork and gradually add all-purpose flour, sugar, cubed butter, baking powder and salt.
Knead by hand to get a ball, then wrap the dough into clingfilm and put it into the fridge for 20 minutes.
Altetnatively put all ingredients in a mixer and mix for 15-20 seconds.
STEP 2: MAKE THE FILLING

While the pastry is resting into the refrigerator, make the filling.
Put in a bowl: ricotta, mascarpone, sugar, egg, chopped hazelnuts, vanilla flavor and a pinch of salt.
Beat with a whisk for 5-6 minutes to whip the mixture.
Keep aside.
STEP 3: MAKE THE TARTS

Lightly grease and flour the tart molds and keep them aside.
Dust the pastry board with flour.
Remove the pastry from the refrigerator, remove the film and, with the help of a rolling pin, roll out the dough to get a sheet about 1/2 centimeter thin.
Cut out circles of dough a couple of centimeters larger than the diameter of the molds.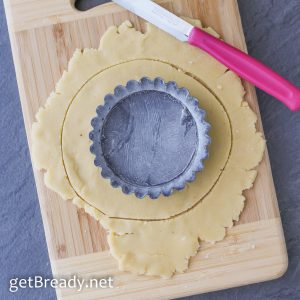 Now place each circle of pastry in the tart molds pressing both on the bottom and on the edges. Remove the excess.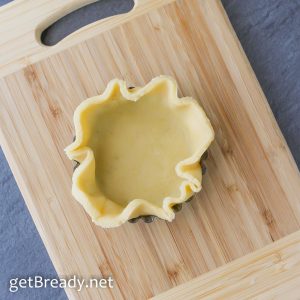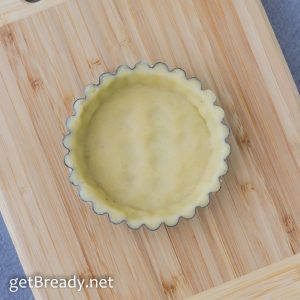 Fill the small tarts with the filling previously prepared.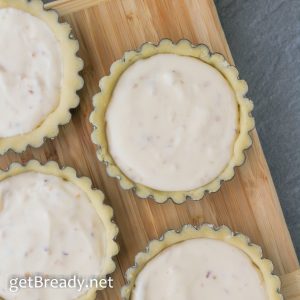 STEP 4: COOK
Cook the tarts in preheated oven at 180°C for ab. 20 minutes.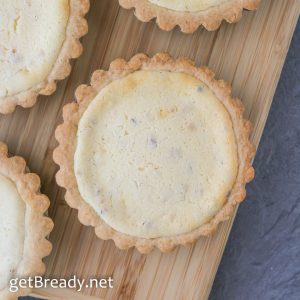 STEP 5: CARAMELIZE THE BANANAS

Cut the bananas into slices about ½ centimeter (keep them aside).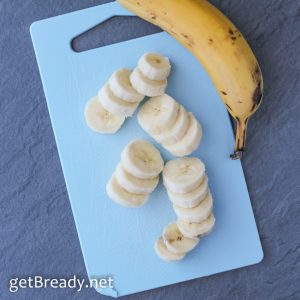 In a non-stick saucepan, melt sugar over medium-low heat.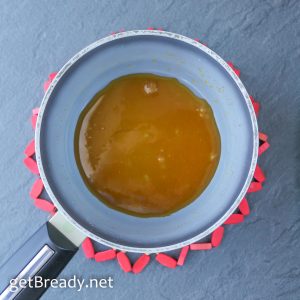 When it becomes amber- colored, add butter and mix.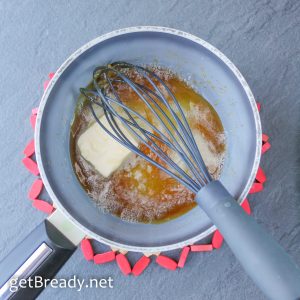 Then add water, stirring constantly to get a syrup.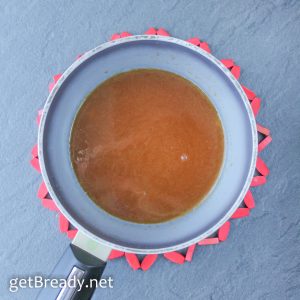 Finally add the banana slices and let it simmer slightly for a minute.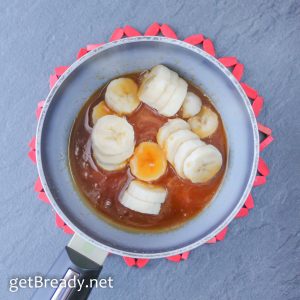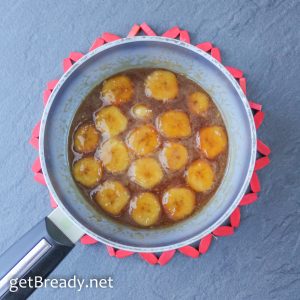 STEP 6: ADD THE CARAMELIZED BANANAS
Place a few slices of banana and a spoonful of caramel on top of each tart.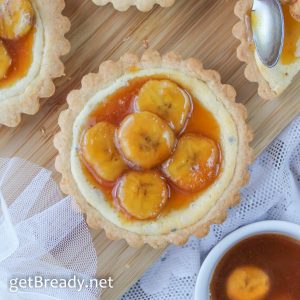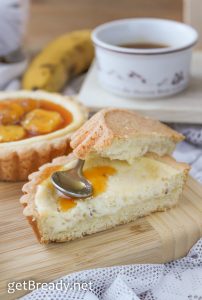 #getBready & enjoy your meal
Share on: