Tender and juicy! And also racy … and with a velvety, creamy sauce.

These rolls have so many merits .. but only one flaw: they end up immediately!

It only takes a few simple steps to prepare them and cooking is also really fast.

Ready to take out the pan?
SERVES 2 PEROPLE
READY IN 30′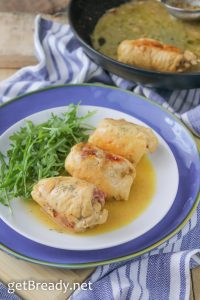 INGREDIENTS:
5-6 chicken slices
salt and pepper to taste
rosemary to taste
6 ham slices
cheese to taste
1 tablespoon all-purpose flour
1 teaspoon onion, chopped
2 tablespoons extra virgin olive oil
1/4 glass white wine
1 cup hot water
1 teaspoon vegetable stock powder (try my recipe!)
STEP 1:SEASON THE CHICKEN SLICES
Place the chicken slices on a cutting board and season with salt, pepper and rosemary.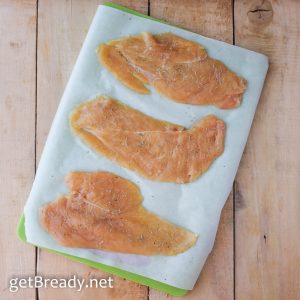 STEP 2: STUFF IT
Place one ham slice on chicken slices, addd cheese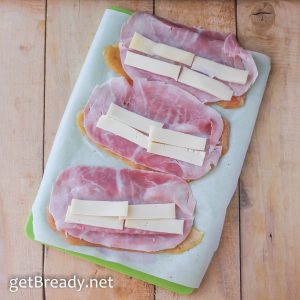 and cover with another ham slice.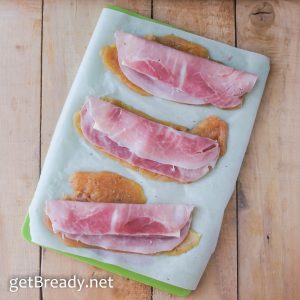 Wrap the chicken slices and close with a couple of toothpicks.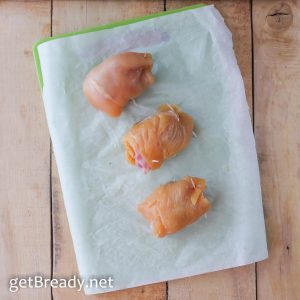 STEP 3: COOK
Add some flour to the rolls. Save.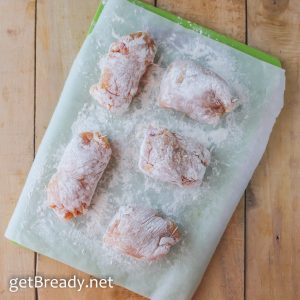 Place chopped onion and oil in a pan and let golden, then add floured rolls and brown on each side.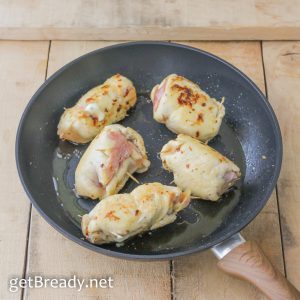 Simmer with wine until reduced.
STEP 4: ADD WATER
Add hot water and vegetable stock powder. Cook for about 20 minutes covered with a lid.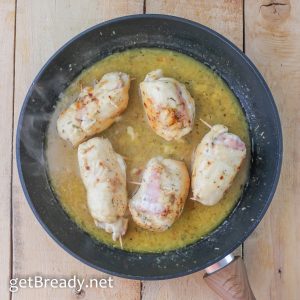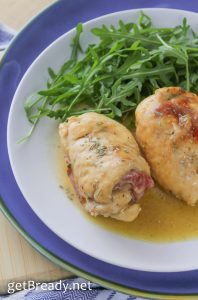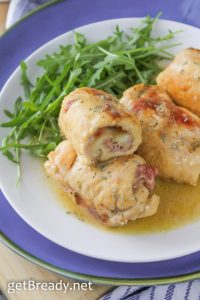 #getBready & enjoy your meal
Share on: