The season has just arrived: in October apples release incredible aromas and taste.

I couldn't resist the temptation to cook them immediately! And so it was …

The result is an amazing cake: a soft dough + the gluttony of apples … but believe me what will make you fall in love with it it's the caramel crust!
MAKES 1 CAKE PAN 26 CM DIAMETER
READY IN 50'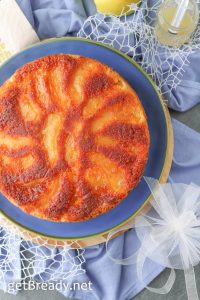 INGREDIENTS:
3 eggs
1 glass seed oil
10,5 oz sugar
1 lemon juice
10,5 oz flour
1 teaspoon baking powder
½ glass milk
1,7 oz sugar
3-4 tablespoons water
3-4 drops of lemon
2 golden apples
Butter and flour to taste
½ glass apple juice (I used Leni's)
STEP 1: MAKE THE DOUGH
Pour the first 7 ingredients of the recipe into a bowl and mix them carefully with the help of an electric mixer.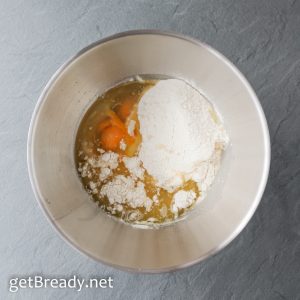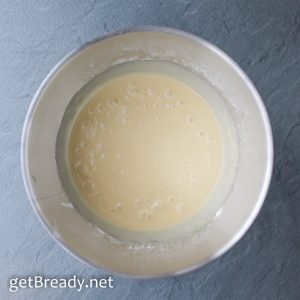 STEP 2: CUT THE APPLES
Peel the apples and slice them into wedges.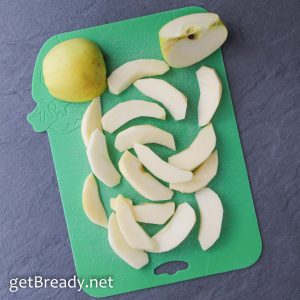 STEP 3: MAKE CARAMEL
Place sugar in a saucepan with water to melt over low heat.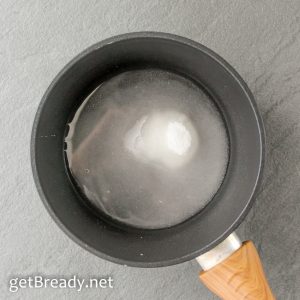 Add lemon drops and continue cooking unti amber-colored.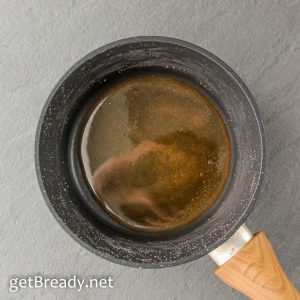 STEP 4:PUT IN THE PAN
Line a 26 cm cake mold with a sheet of parchment paper previously moistened and then squeezed, then pour the caramel on the bottom.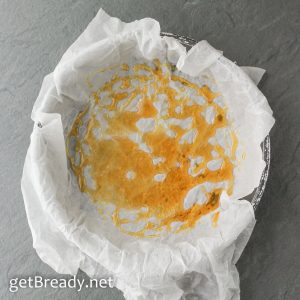 Add the apple wedges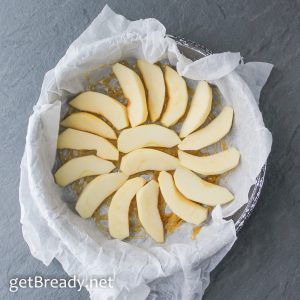 And cover with the cake dough.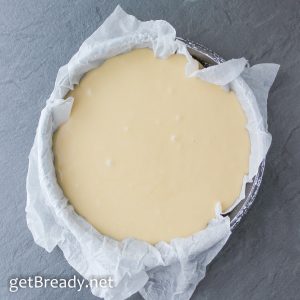 STEP 5: COOK
Bake the cake in preheated oven at 180 ° C for approx. 40/45 minutes (check that it is completely cooked by sticking a toothpick into the cake).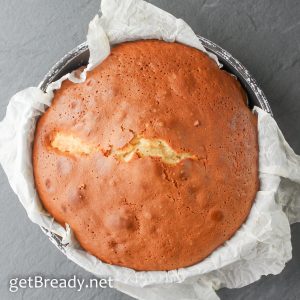 STEP 6:ADD THE SYRUP
Using a pastry syringe (or a classic syringe from which you will have removed the needle), introduce the apple juice into the still hot cake, making holes here and there on the entire surface.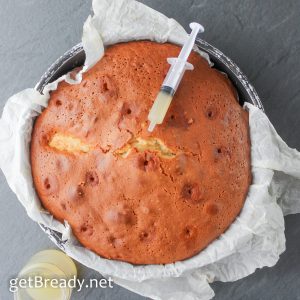 Wait for the cake to cool and then turn it upside down on a serving dish.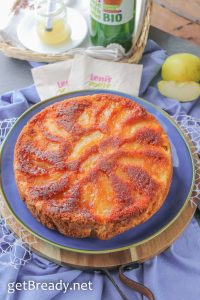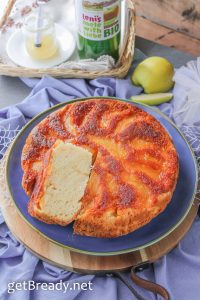 #getBready & enjoy oyur meal
Share on: