What do you do to fight stress?

When the day (or the week) has been mentally heavy and a red light flashes in my eyes (one of those that can light up the room), I have my own way to solve the problem: I cook gnocchi!

Maybe because kneaded by hands, or because I love the back and forth movement to create those little snakes of dough … The important thing is that it works, right?

But, don't worry: if I invite you to eat gnocchi it doesn't mean I'm angry … I fortunately make them even when I am happy.

It's up to you to find it out!
SERVES 4PEOPLE
READY IN 55'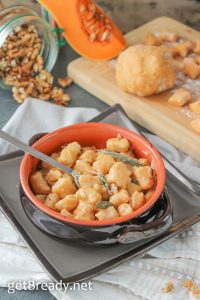 INGREDIENTS:
19,5 oz pumpkin (raw weight)
1 tablespoon butter
1 tablespoon chopped onion
1 egg
4 tablespoons flour
9-10 tablespoons breadcrumbs
¼ glass milk
Salt to taste
Flour to taste
Water and coarse salt to taste
Butter, sage, Parmigiano and walnuts for seasoning
STEP 1: COOK THE PUMPKIN
Cut the pumpkin, remove the seeds and internal filaments with the help of a spoon, then cut it into large pieces and cook in preheated oven at 200 ° C for about 45 minutes.
STEP 2: BROWN THE ONION
While the pumpkin is cooking, sauté onion in butter for a couple of minutes.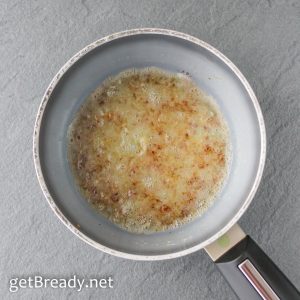 STEP 3: MAKE THE GNOCCHI DOUGH
Once cooked, remove the rind of the pumpkin and pass it through a potato masher.
Then add: egg, flour, breadcrumbs, milk and salt.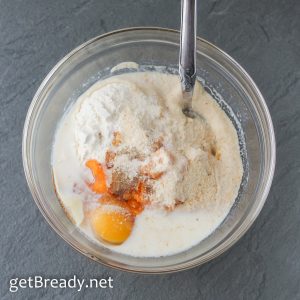 Mix the ingredients.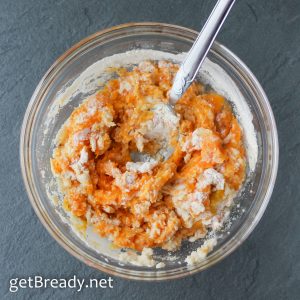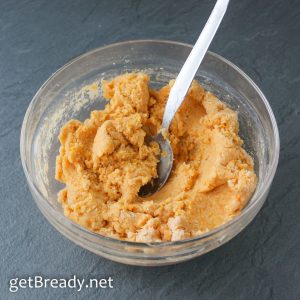 STEP 4: SHAPE GNOCCHI
Transfer the dough to a lightly floured work surface.
Remove a piece and, working it with floured hands, create a sausage and cut gnocchi.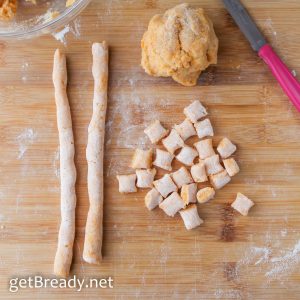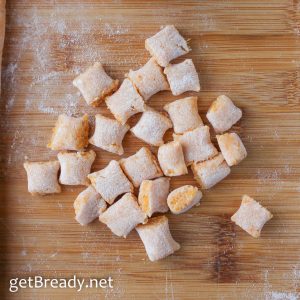 STEP 5: COOK
Dip gnocchi in boiling salted water and cook them with the lid on for a couple of minutes from when they come to the surface.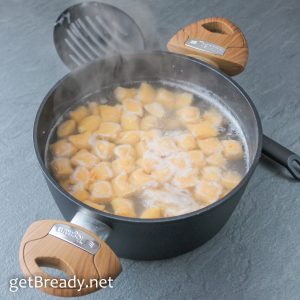 You can dress the gnocchi with whatever you like best: I chose melted butter flavored with sage, Parmigiano and a few walnuts.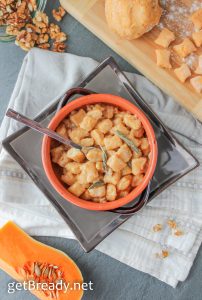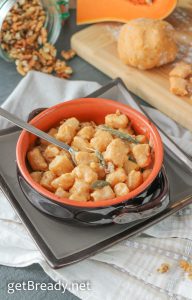 #getBready & enjoy your meal
Share on: