Pay attention: this is not Spanish, but Sardinian! "Panadas" are mini savory pies traditionally stuffed with eel and potatoes that belong to the large recipe book of many places in beautiful Sardinia.

The temptation to make them was literally devouring me, so I decided to – humbly – try making my own version with artichokes, ground beef and dried tomatoes.

Sure: the shape is not perfect, but I assure you that they are delicious!
MAKES 6 pieces
READY IN 1h 30'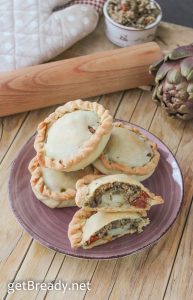 INGREDIENTS:
2 artichokes
Water and lemon to taste
2 tablespoons extra virgin olive oil
1 tablespoon chopped onion
Salt to taste
2 tablespoons chopped celery, carrot and onion
2 tablespoons  extra virgin olive oil
2 ounces  ground meat
Dry white wine to taste
Salt to taste
4-5 dried tomatoes in oil
2-3 tablespoons Parmigiano
Salt to taste
8,8 oz re-milled semolina
2 tablespoons lard
90 ml warm water
Salt to taste
2 medium potatoes
Water and coarse salt to taste
STEP 1: COOK THE ARTICHOCKES

Follow the steps you find here to cook artichokes.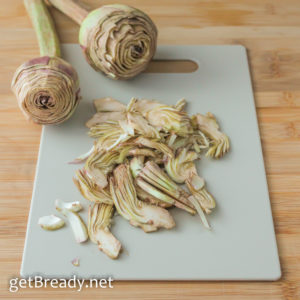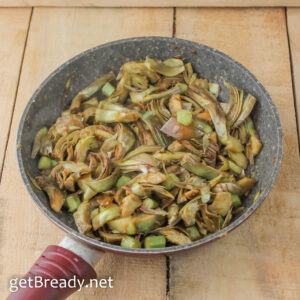 STEP 2: COMPLETE THE FILLING

Brown vegetables in oil for a couple of minutes.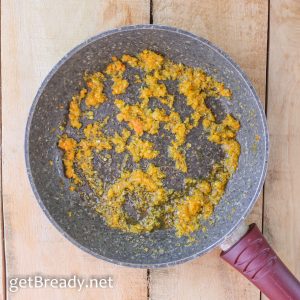 Add ground meat and cook for 2 more minutes.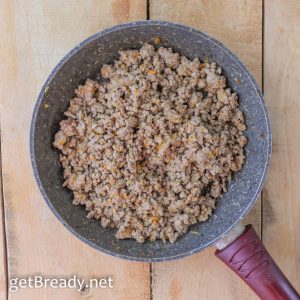 Simmer with wine until reduced, the add salt and turn the heat off.
Put minced meat,  artichokes, coarsely sliced ​​tomatoes, ans Parmigiano cheese in a bowl and salt.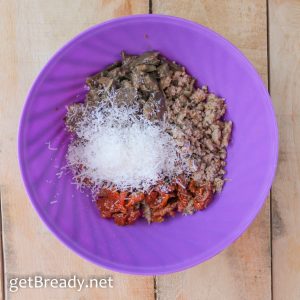 STEP 3: MAKE THE CRUST

Put semolina, fat, water in a bowl and add two pinches of salt.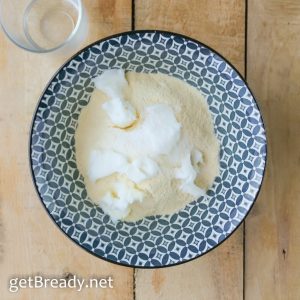 Knead by hand until you get a ball.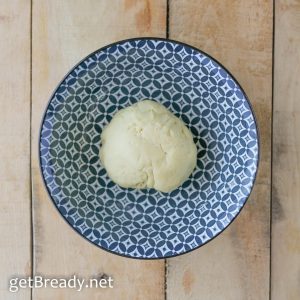 Rest in the fridge for half an hour.
STEP 4: BOIL POTATOES

Peel and slice the potatoes, dip them in salted water and boil for 10-12 minutes.
Then drain and set aside.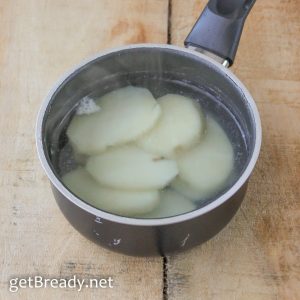 STEP 5: SHAPE PANADAS
Using a rolling pin, roll out the dough into a thin sheet.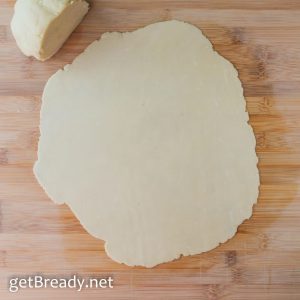 Make circles with a diameter of 13 and 8 cm.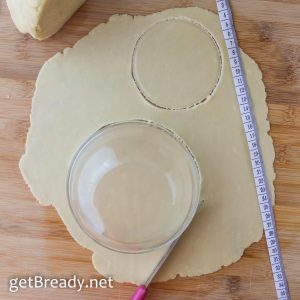 Stuff the larger circles by placing a couple of potato slices on the bottom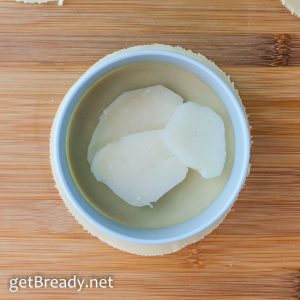 and two spoonfuls of filling.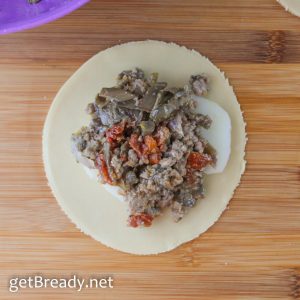 Overlap the smaller disc of dough
And join the ends of the two circles by pressing with your fingers.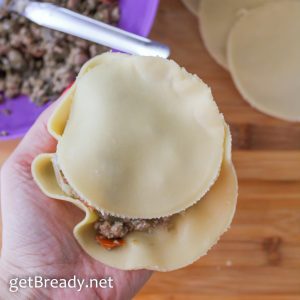 Now  panada is closed.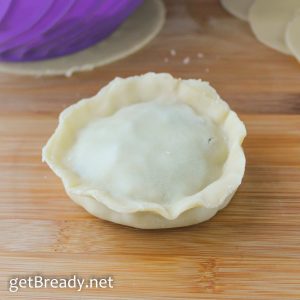 Gather the border by pinching it with two fingers to create the typical decoration.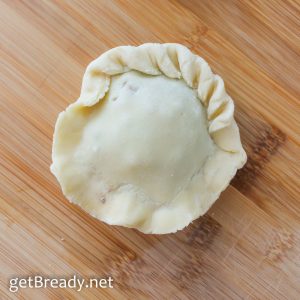 STEP 6: COOK
Bake panadas in preheated oven at 180 ° C for 40 minutes.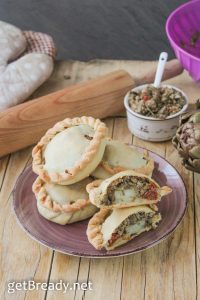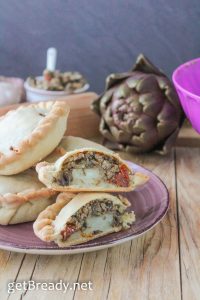 #getBready & enjoy your meal
Share on: