In Italy people says that meatballs are absolutely what you must avoid ordering at the restaurant or in the canteen … luckily, we cook at home so we can enjoy them without fear of having to ask ourselves what was inside??

I'm joking 😉 today I'm revealing you my recipe for very tender meatballs with a crunchy potato-based breading.

Ready in a short time but hard to forget!
MAKES ab. 20 MEATBALLS
READY IN 15′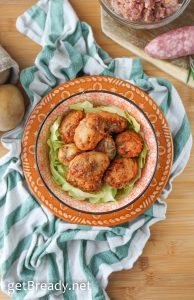 INGREDIENTS:
1 lb ground meat (pork + beef)
1 egg
4 tablespoons Parmigiano cheese
4 tablespoons breadcrumbs
1 teaspoon parsley, chopped
Salt, pepper, nutmeg to taste
2 potatoes
salt and Pepper to taste
fresh rosemary to taste
frying oil to taste
STEP 1: PREPARA L'IMPASTO DELLE POLPETTE
In a large bowl combine: ground meat, egg, breadcrumbs, Parmigianocheese and parsley. Add salt, pepper and nutmeg.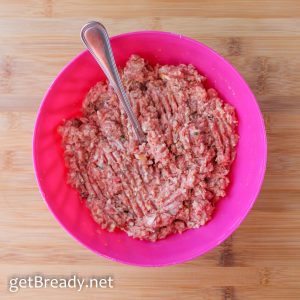 Knead by hand until uniform.
STEP  2: GRATE THE POTATOES
Peel the potatoes, then grate them into thin flakes and season with salt, pepper and chopped rosemary.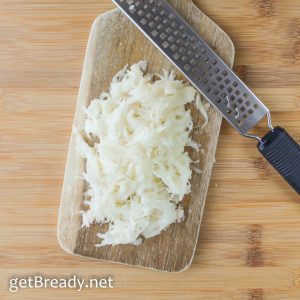 STEP 3: SHAPE THE MEATBALLS
Take a teaspoon of dough by rotating it between your palms and give it the shape you prefer: I have chosen to make them oval.
Now take some potatoes, squeeze out the excess water, and try to make them adhere to the meatballs, always shaping the dough in your hands.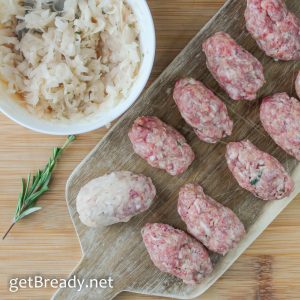 STEP 4: FRY
Dip the meatballs in hot oil and cook for 5 minutes, then drain and serve.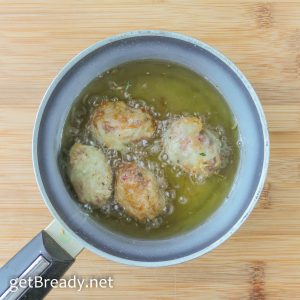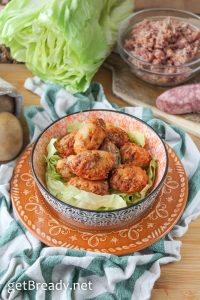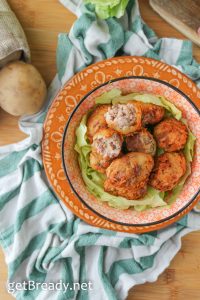 #getBready & enjoy your meal
Share on: