I always promise my dad a slice of cake and last time he liked it so much that, a few days later, he tried a slice at the restaurant without – according to him – finding the same satisfaction. Will my recipe really be so irresistible or will it be because, as the Italian saying goes, "every roach is beautiful to his mother (or his father)?

    You know, the love of fathers is so huge to be considered blind … however, trust me: today's banana and chocolate cake is so delicious. Should try it!!
MAKE 1  26 CM DIAMETER CAKE

READY IN 1h

INGREDIENTS:
2,8 oz dark chocolate
3 bananas
2 eggs
7 oz sugar
1 teaspoon vanilla extract
8,1 oz flour 00
2 tablespoons cocoa powder
1 teaspoon baking powder
1 teaspoon baking soda
pinch salt
¼ glass seed oil
½ glass warm water
1 pot banana yogurt
STEP 1: MELT CHOCOLATE

Coarsely chop chocolate by hand, then put it in a saucepan and melt in a double boiler.
Set aside to cool.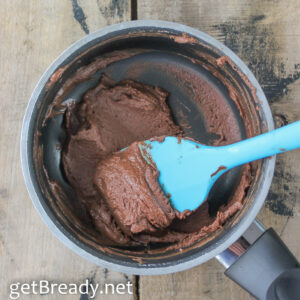 STEP 2: BLEND THE BANANAS
Peel and coarsely chop the bananas, then put them in the blender and blend them.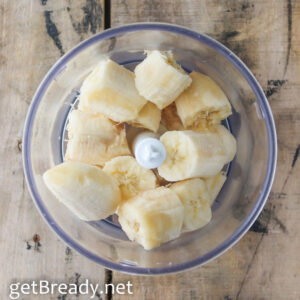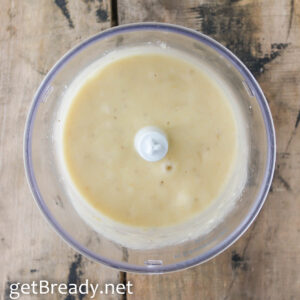 STEP 3: MAKE THE CAKE BATTER
Transfer pureed bananas to a large bowl and add: eggs, sugar, melted chocolate (cooled), vanilla extract and mix the mixture with a whisk.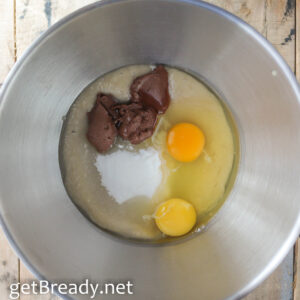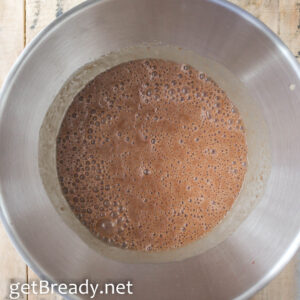 In a separate bowl, sift together flour, cocoa, baking powder, baking soda and a pinch of salt.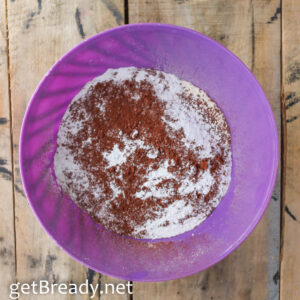 Add the mix of dry ingredients to the cake batter one spoonful at a time, continuing beating with the whisk.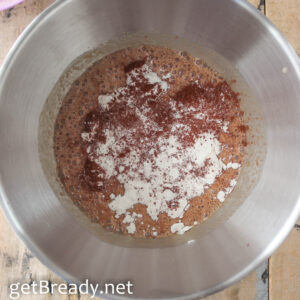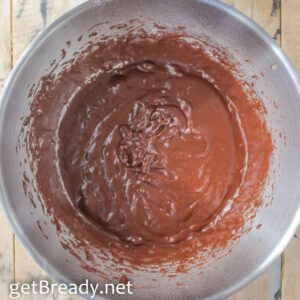 Add oil.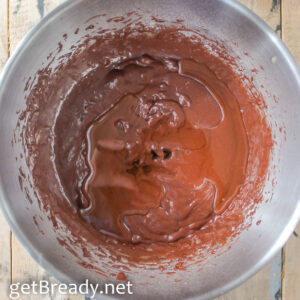 Now mix yogurt with water and add it a little at a time to the cake batter.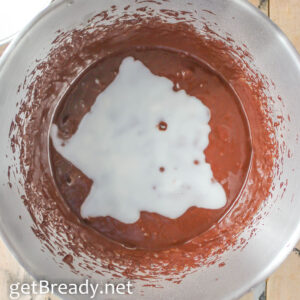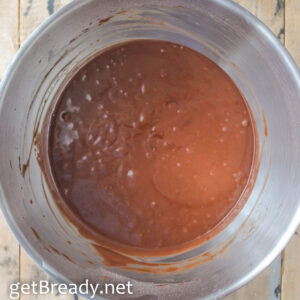 STEP 4: BAKE

Line a pan with a sheet of parchment paper moistened under water and then squeezed. Pour the cake mixture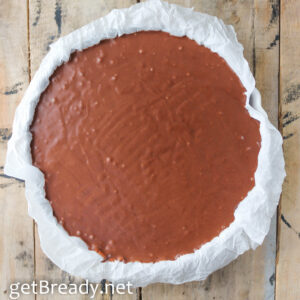 and bake it in a preheated oven at 170 ° C for approx. 50 minutes. (dip a toothpick to check if it's ready!)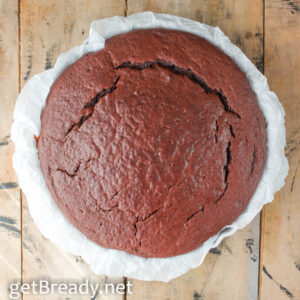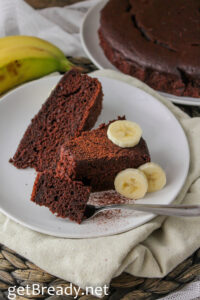 #getBready & enjoy your meal
Share on: