Stunning surprise for kids?

So, what about cooking something delicious, nutritious and healthy like these baby tarts?

Listen: it only takes 45 minutes (cooking time included!) and the result is amazing! Get ready to become your children's superhero thanks to delicious baby tarts stuffed with ricotta cream and plums!
MAKES 1O BABY TARTS
READY IN 45'
INGREDIENTS:
8,8 oz flour 00
3,5 oz cold butter
3,5 oz sugar
1 egg
1 yolk
10,5 oz plums
1 tablespoon sugar
1 tablespoon lemon juice
8,8 oz Ricotta cheese
1 egg
2 tablespoons powdered sugar
Vanillin to taste
Butter and flour to taste
Icing sugar to taste
Mint leaves to taste
STEP 1: MAKE THE SHORT PASTRY
Put flour, butter cut into small cubes, sugar, eggs and vanilla in the mixer bowl.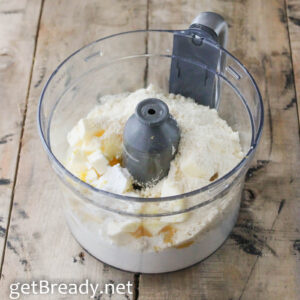 Turn on and mix,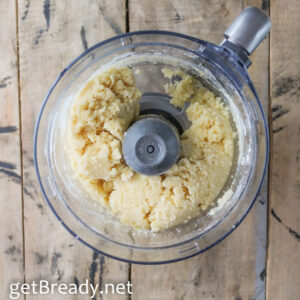 Transfer the mixture to a lightly floured pastry board and knead quickly to get a ball. Wrap the dough in plastic wrap and rest into the refrigerator while you continue with the recipe.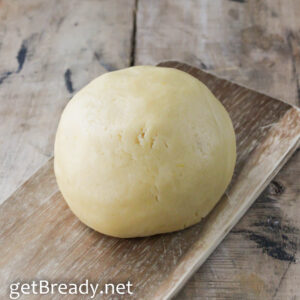 STEP 2: COOK THE PLUMS

Remove the inner core of the plums and then cut them into 4. Put them in a pan with sugar and lemon juice and cook over low heat for about ten minutes
STEP 3:

MAKE THE RICOTTA CREAM
Mix ricotta with egg, icing sugar and vanilla.
STEP 4: STUFF THE TARTS

Remove the film from the pastry and roll it out with the help of a rolling pin between two sheets of parchment paper or on a pastry board dusted with a thin layer of flour.
Divide it into many circles and line the previously buttered and floured tart molds.
Fill the tartlets with a layer of ricotta cream,
then add a spoonful of cooked plums with sauce.
STEP 5: COOK
Bake the tartlets in preheated oven at 180 ° C for about 30 minutes.
 Once cool, remove them from the molds and decorate with icing sugar and fresh mint leave
#getBready & enjoy your meal
Share on: