Who hasn't the desire for sweet? Between custard, coffee and amaretti (do you know typical Italian biscuit?)  in this tart there is plenty of choice!

Let's prepare it together in a few simple steps.
MAKES  26 CM DIAMETER CAKE
READY IN 1h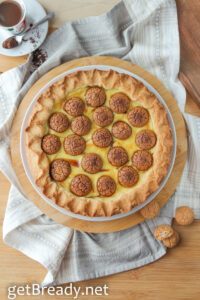 INGREDIENTS:
2 cups all-purpose flour
1 egg
1 egg yolk
5 oz butter (cubed and cold)
5 oz sugar
1 teaspoon baking powder
1 pinch salt
1 pinch lemon zest
½ liter milk
vanilla extract to taste
2 egg yolks
3,5 oz sugar
0,8 oz flour
0,8 oz cornstarch
flour to taste
15-20 amaretti
1 cup sweetened coffee
STEP 1: MAKE THE CRUST
Place all-purpose flour on the pastryboard. Make a hole in the centre and place eggs into it. Start blending with a fork and gradually add all-purpose flour, sugar, cubed butter, baking powder and salt.
Knead by hand to get a ball, then wrap the dough into clingfilm and put it into the fridge for 20 minutes.
STEP 2: MAKE THE CUSTARD
Pour milk into a jug together with vanilla extract and boil.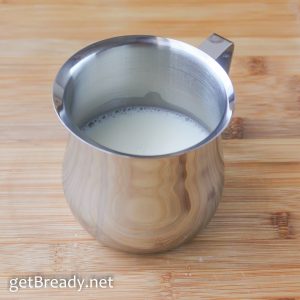 Meanwhile, in a saucepan, beat egg yolks with sugar using an electric whisk until the mixture is light and fluffy.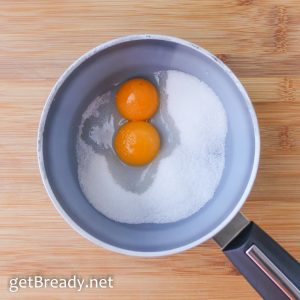 Gradually add sifted flour and cornstarch.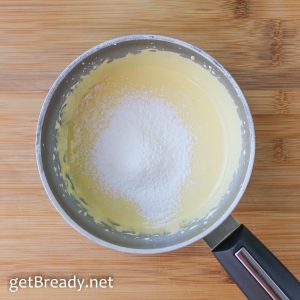 Gradually add milk, stirring with a whisk, then move to the heat and cook over a very low heat while continuing to beat.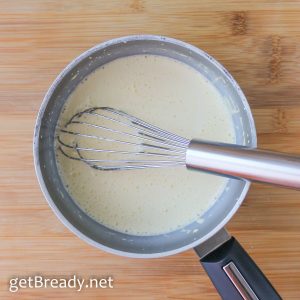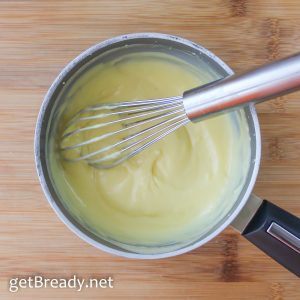 The cream is cooked when tasting it no longer tastes of flour 😉
Remove from the heat, cover with plastic wrap (otherwise it hardens on the surface in contact) and let it cool.
STEP 3: ROLL OUT THE SHORTBREAD
Remove the pastry from the fridge and roll it out on a lightly floured pastry board using a rolling pin (alternatively you can roll it out between two sheets of parchment paper dusted with flour).
Place it in a cake pan with a diameter of 26 cm previously greased and dusted with flour (I recommend to remove the excess).
Press with your fingers to make the pastry adhere to the pan both on the bottom and on the edges.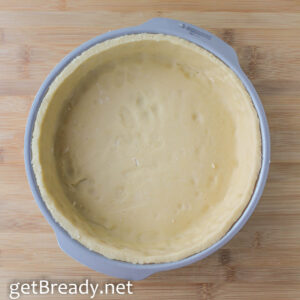 STEP 4: STUFF THE CAKE
Spread the custard on the pastry.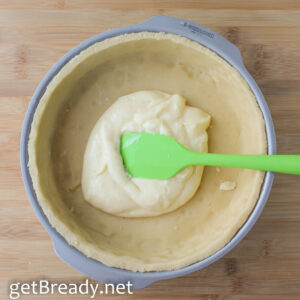 Dip amaretti cookies into coffee and place them on the cream, just slightly sink.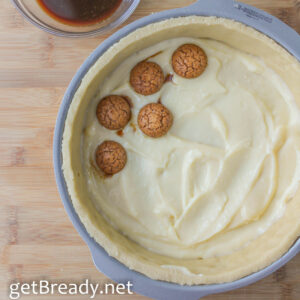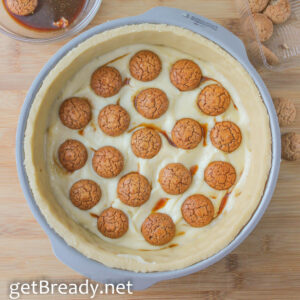 If you like the idea, you can now create a decoration on the edge of the pastry by sinking your finger at regular intervals.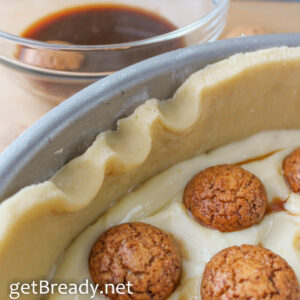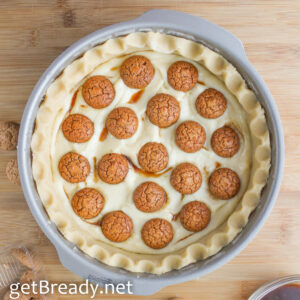 STEP 5:COOK
Bake in preheated oven at 180° for ab 40 minutes.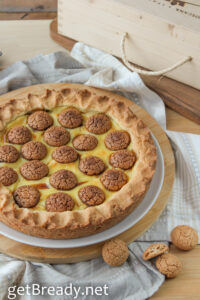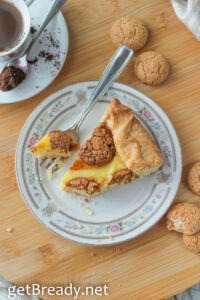 #getBready & enjoy your meal
Share on: