Is the summer heat gripping you?

    Fight it with my very fresh frozen yogurt: so easy to make (just add a little milk and sugar to your favorite yogurt) and super healthy thanks to fresh fruit!

    Follow the recipe and in very few steps you will get a versatile dessert that you can offer as a snack for children, but also as a dessert for a summer dinner.
SERVES 3 PEOPLE
READY IN 15 ' (+ freezing time)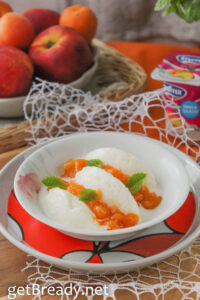 INGREDIENTS:
2 lactose-free yoghurt peach apricot flavor pots (I used Stuffer)
2 oz lactose-free milk
1 teaspoon sugar
2 apricots
1 peach
1 teaspoon sugar
1 tablespoon lemon juice
mint leaves to taste
STEP 1: MAKE YOGURT CREAM
Dissolve sugar in milk over low heat (it shouldn't boil),
then keep it aside to cool.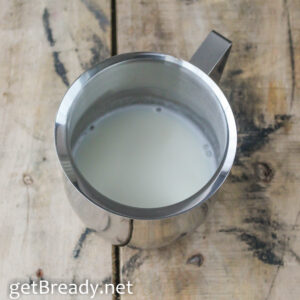 Now that milk is at room temperature, place it to a suitable container for the freezer and add yoghurt,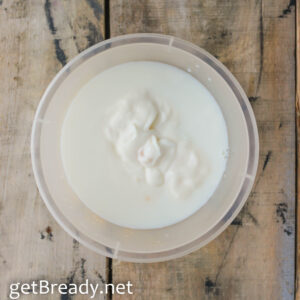 mix the ingredients, then cover with the lid and place in the freezer to harden for 3-4 hours, stirring occasionally.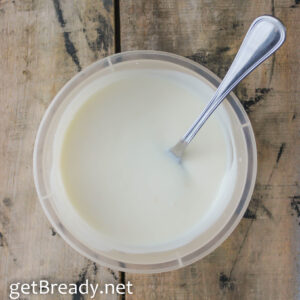 STEP 2: COOK FRUIT
Peel the apricots and peaches, remove the central stone and cut them into small cubes.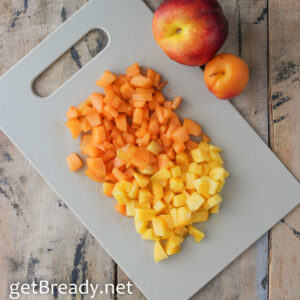 Transfer the fruit to a saucepan and add sugar and lemon juice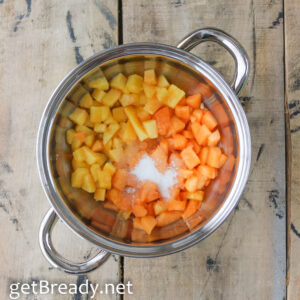 Cook over low heat for about ten minutes, then turn off and cool.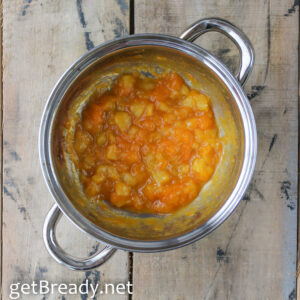 STEP 3: SERVE
Make frozen yogurt balls with the help of a spoon or the classic ball shaper and place them in a bowl.
I chose to make quenelles by helping myself with two spoons as you do with gnocchi.
Add a spoonful of stewed fruit, a few mint leaves and enjoy a fresh moment of light-heartedness!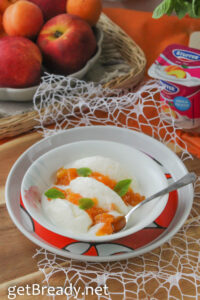 #getBready & enjoy your meal
Share on: