With the intermittent hot temperature of late summer, I take the opportunity to organize a dinner with Tex-Mex flavours, who wants to come?

Mandatory tacos at the center of the table! that is, crunchy cornmeal-based shells filled as desired with the classic spicy and hot flavors of Mexican cuisine: guacamole sauce, chicken fajitas and chili. Did you get hungry?

Before start eating, let's make tacos following my recipe below:
MAKES 6 TACOS
READY IN 10′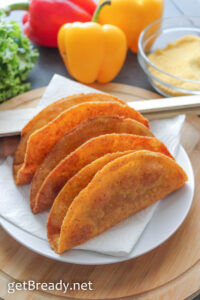 INGREDIENTS:
4 oz corn flour
2.8 oz flour 00
3 tablespoons extra virgin olive oil
lukewarm water to taste
frying oil to taste
STEP 1: COMBINE THE INGREDIENTS

Put the two flours, oil and a little water in a bowl. Start kneading and add the water needed to get a smooth dough.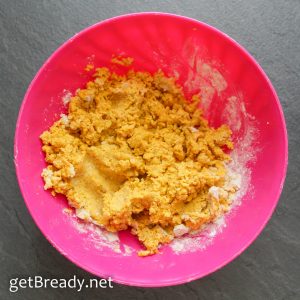 Once mixed, let it rest at room temperature for 15 minutes.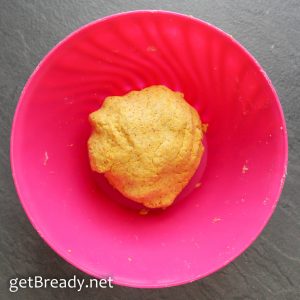 STEP 2: CUT TACOS
Take approx. 1/6 dough and roll it out with a rolling pin between two sheets of parchment paper.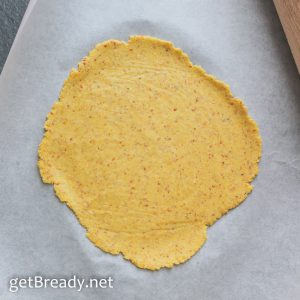 Cut it to get a circle (I used an inverted bowl).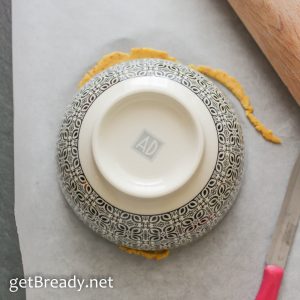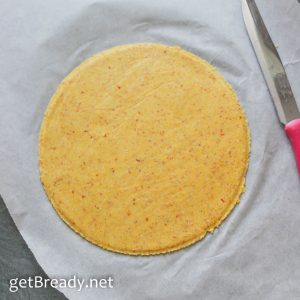 STEP 3: FRY TACOS
Heat oil in a pan, then add a circle of pasta and fry it for 5 seconds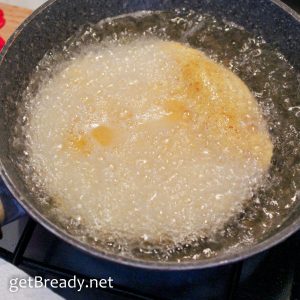 Now with the help of two cutlery, take the ends and fold them inwards to create the typical shape of the taco.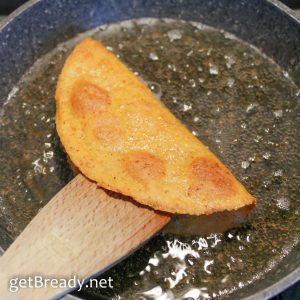 Cook for a minute on each side, frying the taco inside too (to do this, I keep it open with a wooden spoon). As soon as it is nice and crunchy, drain it and let it dry on absorbent paper.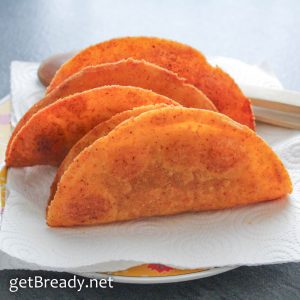 STEP 4: STUFF
Stuff tacos with what you like best!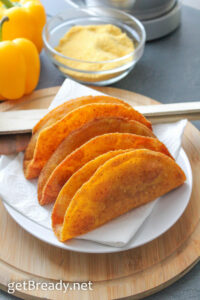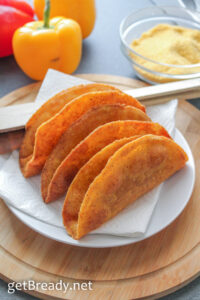 #getBready & enjoy your meal
Share on: