Does parsley + fish sound very 80s or is it a timeless classic?

Here is my opinion: I'll deal with it! After all, it's a combination that I really like, especially in this slightly new version: risotto with parsley cream.

It has a radiant color and a fresh flavour, delicious in combination with the sweetness of the prawns.

Read the recipe to cook it step by step with me!
SERVES 4 PEOPLE
READY IN 25'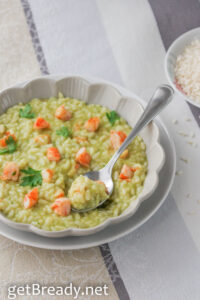 INGREDIENTS:
Ab. 20 shrimps
1 teaspoon onion, chopped
2 tablespoons extra virgin olive oil
2 tablespoons fresh parlsey
3-4 tablespoons broth
9 oz Carnaroli rice
¼ glas white wine,dry
1,5 US quart broth
1-2 teaspoons vegetable stock powder
1 teaspoon butter*
* choose lactose-free products and this recipe will also be excellent for those who are lactose intolerant
STEP 1: SAUTE' THE PRAWNS
Clean the prawns by removing the carapace and the internal thread. Instead, keep the bigger prawns whole.
Place in a frying pan onion and oil. Add shrimps and cook just 1 minute.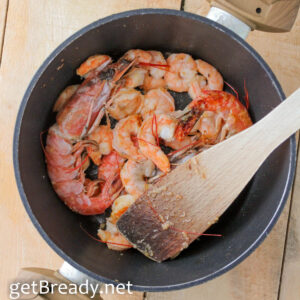 Remove the shrimps from the pan and place them in a small bowl (you'll add them to the risotto at the end of the recipe!).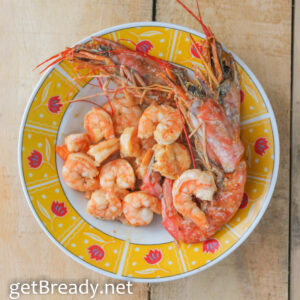 STEP 2: BLEND THE PARSLEY
Wash the parsley and put the leaves in a blender together with 3-4 tablespoons of broth (not hot, please!).
Blend.
You can add the parsley stems to the vegetable borth.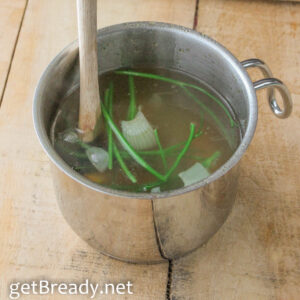 STEP 3:COOK THE RICE
Add the rice to the shrimps coking sauce and toast it.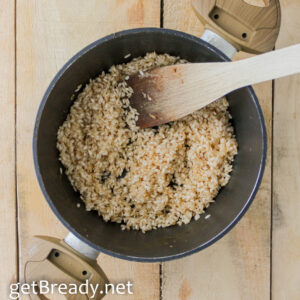 Add white wine, and stir continually over medium heat until it is absorbed.  Add a ladle of broth and cook over medium heat (it must boil) for 15-20 minutes, occasionally adding a ladle of broth (or whenever the rice tends to dry) and vegetable stock powder.
5 minutes before turning the heat off, add the parsley broth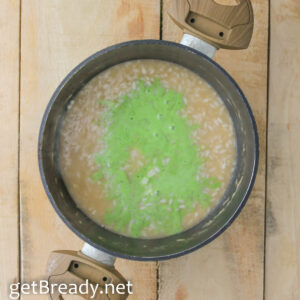 finally the previously cooked prawns and mix them with risotto.
STEP 4: MAKE IT CREAMY
Remove from the heat and add butter. Mix slowly and bring to the table.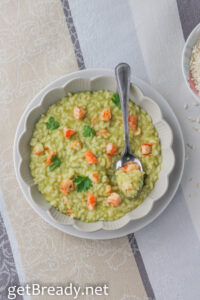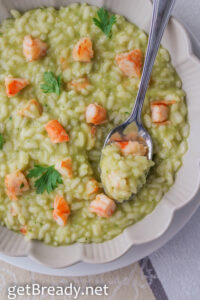 #getBready & enjoy your meal
Share on: