Salads are my personal way to beat the heat!


Smart and delicious salad of course, rich in flavor and nutritional properties! Today is time for apple, ginger and salmon, a delightful trio.
SERVES 2 PEOPLE
READY IN 25′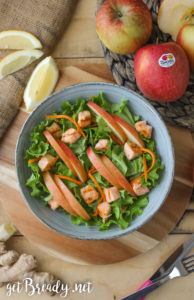 INGREDIENTS
2 tablespoons extra virgin olive oil
1 tablespoon lemon juice
1 teaspoon fresh ginger, grated
Salt to taste
1 salmon slice
2  Fuji apples Mele Val Venosta
1 carrot
green salad to taste
1 tablespoon extra virgin olive oil
1 teaspoon fresh ginger, grated
Salt to taste
STEP 1: MAKE THE MARINADE

Mix in a bowl: oil, lemon juice, grated ginger and salt.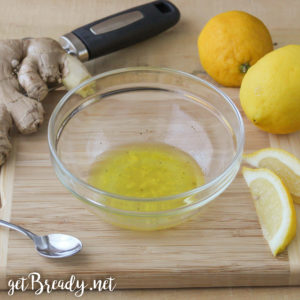 STEP 2: MARINATE THE FISH

Remove fish bones and skin, then cube the salmon and place it in a dish adding the marinade.Cover with clingfilm and place it into the fridge for 20 minutes.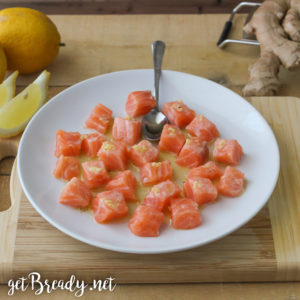 STEP 3: COOK SALMON

Place cubed salmon on a parchment papaer sheet on a grill and cook for two minutes on both sides.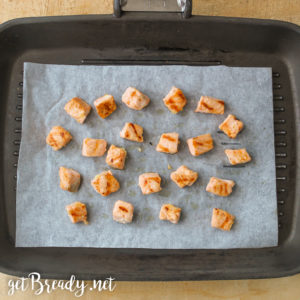 STEP 4: PREPARE FRUIT AND VEGETABLES

Wash the apples, remove the apple core and slice. Peel and slice the carrot. Finally wash and cut green salad.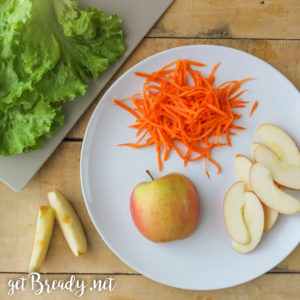 STEP 5: MIX
Place in a large bowl: green salad, carrot, salmon cubes and Fuji apples. Season with oil, salt and fresh ginger.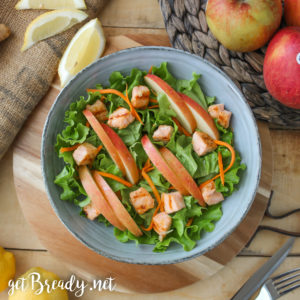 #getBready & enjoy your meal
Share on: