September has begun and I'm ready to delight you with an energetic breakfast idea! Have you ever tried quinoa crepes? Delicious with cocoa and cinnamon + apple filling. Let's try!

SERVES 4 PEOPLE
READY IN 40'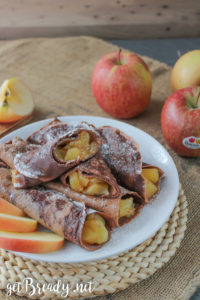 INGREDIENTS
1 egg
2 oz quinoa flour
2 oz rice flour
1/2 cup water
2 tablespoons cocoa powder
1 tablespoon sugar
2  Fuji apples Mele Val Venosta
1/2 lemon juice
1 tablespoon sugar
1 tablespoon cinnamon
Confectioner's sugar to taste
STEP 1: MAKE THE BATTER

Beat the egg the add, little by little, quinoa and rice flour, water, cocoa and sugar.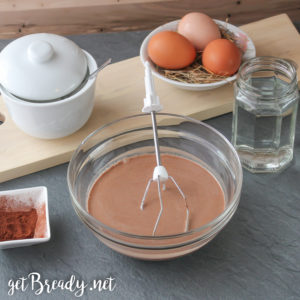 STEP 2: COOK THE CREPE

Warm a non-stick pan. Spread a ladle of batter in it and make a thin crepe turning the pan. Cook each crepe about 30-40 seconds minutes on each side.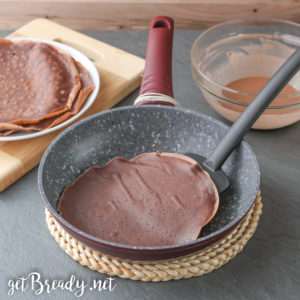 STEP 3:  MAKE THE FILLING

Peel the apples, remove the core and cut them into cubes.
Place apple cubes in a pan and cook them with lemon juice and sugar for about 20-25 minutes. Remember: cover the pan with a lid!
Finally add cinnamon powder.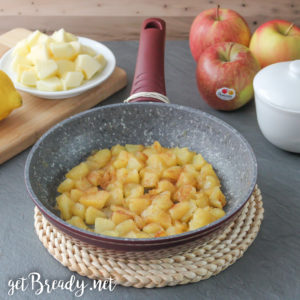 STEP 4: FILL THE CREPE

Fill each crepe with two tablespoons of filling then wrap and sprinkle with confectioner's sugar.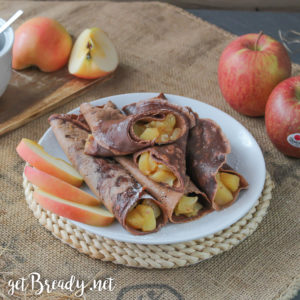 #getBready & enjoy your meal
Share on: