What should we do when incomprehensibly (because that's a very remote possibility at my home!)  you have a little piece of pizza ora panzerotti dough left? Shall we throw it away? Nonononono … We'll make delicious fried pizzas!

You only need a good tomato sauce (try my recipe!) and a beloved mozzarella….

This is not the authentic Neapolitan fried pizza (one day I will post that too), but it satisfies a lot!
MAKES 4 SMALL PIZZAS
READY IN 10 '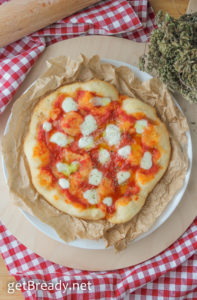 INGREDIENTS:
7 oz pizza or panzerotti dough left (click for the recipes)
1 cup tomato sauce
1 mozzarella
extra virgin olive oil to taste
oregano to taste
STEP 1: ROLL OUT THE DOUGH
Divide the pizza or panzerotti dough  into four pieces.
Lightly flour the pastryboard and also the rolling pin and roll out each piece of dough giving it a circular shape.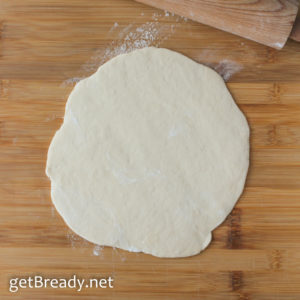 STEP 2: PREPARE THE DRESSING
In a saucepan, heat the tomato sauce, while on a cutting board cut the mozzarella into small pieces.
Keep aside.
STEP 3: FRY
Heat frying oil in a quite large pan (do the temperature test by dipping a toothpick in oil: if bubbles it is hot enough).
Now dip one circle of pasta at a time and fry it on both sides just long enough to golden brown .
Drain and place on kitchen paper.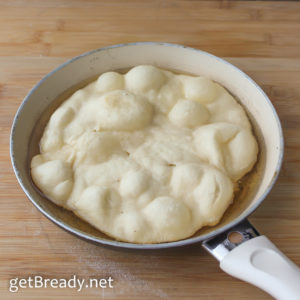 STEP 4: ADD THE INGREDIENTS
While pizzas are still hot, season it with hot tomato sauce,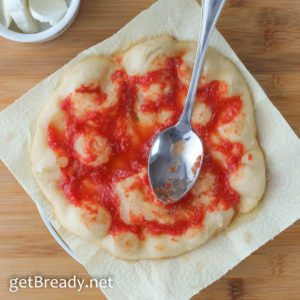 add mozzarella (that  will melt in contact with tomato) and season with oil and oregano.
A PIECE OF ADVICE: if you don't  have tomato sauce, you can also season pizzas with mashed tomatoes. Make sure to warm  them adding salt and oil.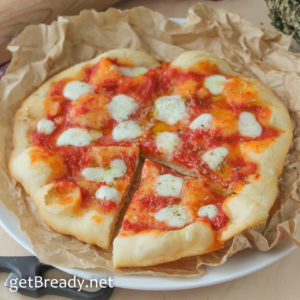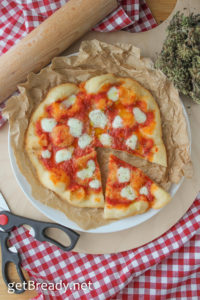 #getBready & enjoy your meal
Share on: