Celebration is coming and a great desire for carefree too: this is how I foresee my 2021 Easter.

    It does't matter who we're going to celebrate with: let's have  a moment of happiness.

But how to do it? I drew inspiration  from the radiant colors of spring placed on a really simple but effective appetizer: colored eggs (but be careful 100% natural !!) with asparagus.

    A great way to kick off the Easter lunch!
MAKES 4 EGGS
READYO IN 20′ (+ coloring time)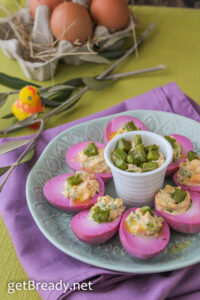 INGREDIENTS:
4 eggs
water to taste
1 pre-cooked beetroot
3-4 asparagus
1 teaspoon extra virgin olive oil
2 tablespoons water
salt to taste
2 tablespoons mayonnaise sauce
peper to taste
STEP 1: BOIL THE EGGS

The night before, dip eggs in a saucepan in cold water and bring to a boil. Then cook for 11 minutes from the moment they start boiling and finally peel them.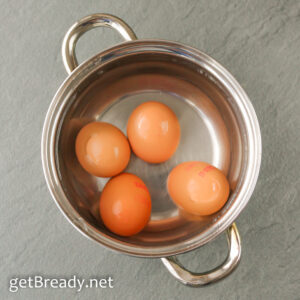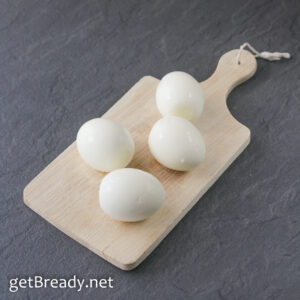 STEP 2: BLEND THE BEETROOT

Pella and blend the beetroot.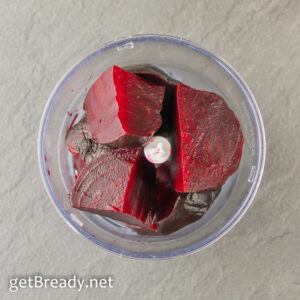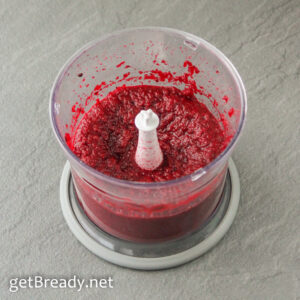 Transfer it to an airtight container, dip the peeled hard-boiled eggs in it (covering them well) and close.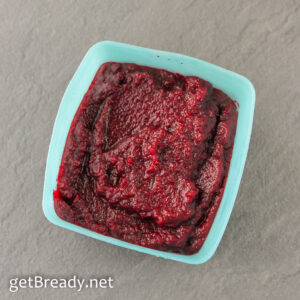 Rest all night long.
STEP 3: COOK THE ASPARAGUS

The day after, wash the asparagus and remove the woody part of the bottom. Then cut them into slices.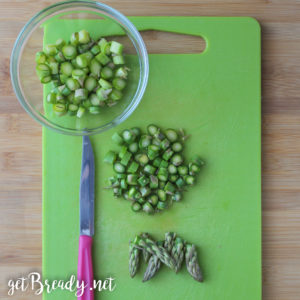 Cook them in a non-stick pan with oil, salt and water for about 10 minutes.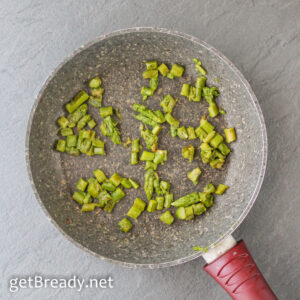 STEP 4: COMPLETE THE FILLING

Wash the eggs  (you can use mashed beetroot for other recipes: take a look here).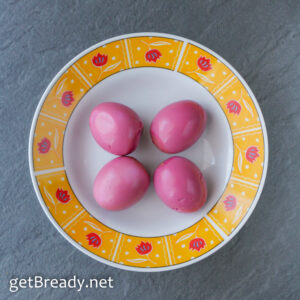 Now cut them in half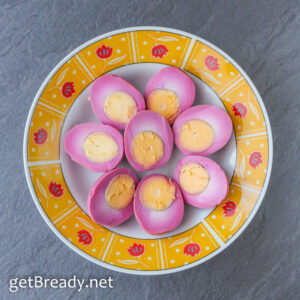 and gently remove the yolk. Chop the egg yolks coarsely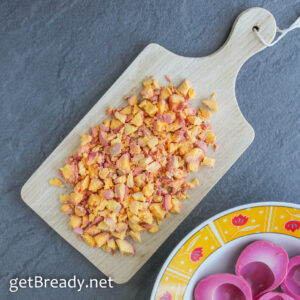 and place them in a bowl with asparagus and mayonnaise sauce.
Add a pich of pepper.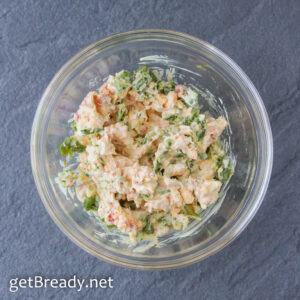 STEP 5: FILL
Fill the eggs withe the filling.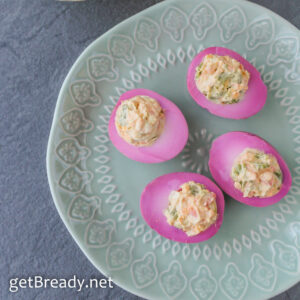 Ready!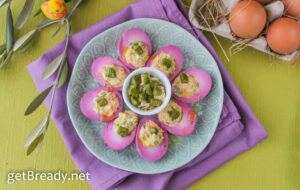 #getBready & enjoy your meal
Share on: