Simple and quick recipes have the great great advantage of satisfy that "half appetite" that sometimes would even make us skip the meal (and we know that's so bad!).

    So, today let's have something light with this fantastic fresh salmon, ready in 5 minutes and really juicy.

 Once you try it,, you won't leave it anymore!
SERVES 2 PEOPLE
READY IN 5'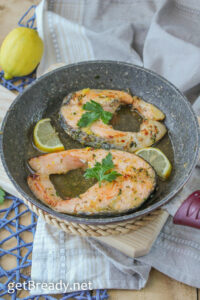 INGREDIENTS:
2 tablespoons extra virgin olive oil
1 teaspoon onion, chopped
2 salmon steaks
Salt and pepper to taste
1 teaspoon parsley, chopped
1 tablespoon lemon juice
1 tablespoon water
Lemon zest to taste
STEP 1: SAUTE'

Place onion and oil in a non-stick pan and cook for a couple of minutes (until golden).
STEP 2: BROWN THE SALMON STEAKS

Add the two salmon steaks and brown them for 1 minute on each side adding salt, pepper and parsley.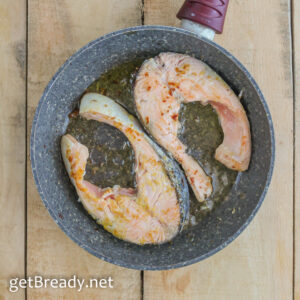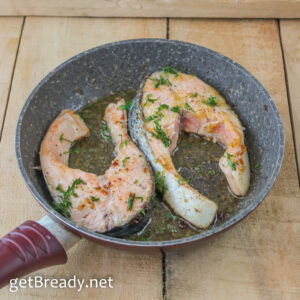 STEP 3: SIMMER WITH LEMON JUICE

Add lemon juice and water and turn the heat on low continuing cooking for 1 more minute.
Serve salmon steaks with the pot sauce and lemon zest.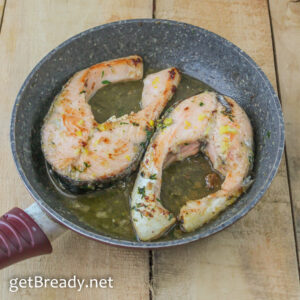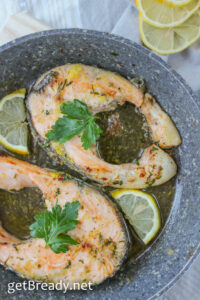 #getBready & enjoy your meal
Share on: