Looking for a tasty alternative to honey?

Maybe to spread on crunchy rusks for breakfast?

Here it is!! It's my apple spreadable cream (a very very quick and smart alternative to jam!)

Ready in no time, healthy and really tasty!
MAKES 1 CUP
READY IN 15'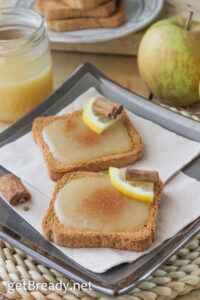 INGREDIENTS:
0,5 oz corn starch
10,5 o apple juice
1 teaspoon lemon juice
1 teaspoon cinnamon powder
STEP 1: MIX THE INGREDIENTS
Place starch in a saucepan
add apple juice
and then lemon juice, stirring with a whisk.
STEP 2: COOK
Turn the heat on (medium) and continue stirring with the whisk to make the syrup thicken.
It will take about 10 minutes.
Now add cinnamon and mix. The syrup is ready!
A PIECE OF ADVICE: When cold the cream will get very thick! Don't cook it too much 😉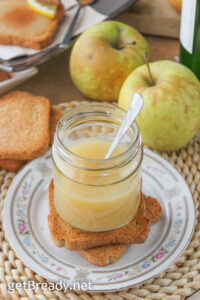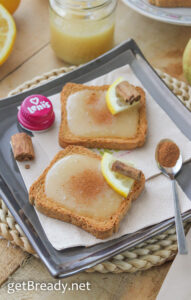 #getBready & enjoy your meal
Share on: