A delicious brulè right there in front of you, with its intoxicating scent, the cold outside and the right atmosphere but…

Unfortunately sometimes wine (which I really love) for many different reasons can become an obstacle that prevents us from enjoying something good and themed like brulè wine.

    The pregnancy that I recently completed, in addition to giving me my greatest little joy, was also an opportunity to experience something tasty and 100% alcohol free.

So this is my special recipe with apple juice and spices! You won't forget it!
SERVES 4 PEOPLE
READY IN 10'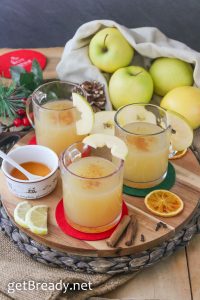 INGREDIENTS:
1 orange zest
1 lemon zest
3 cups apple juice (I used Leni's)
2 cinnamon sticks
3 cloves
1 star anise
2 tablespoons honey
STEP 1: CUT THE ZEST
Carefully wash orange and lemon, then – with the help of a potato peeler – cut some zest strings. Be careful to take only the yellow or orange part.
STEP 2: PLACE IN THE POT
Pour apple juice, orange and lemon zest, cinnamon, cloves and star anise into a saucepan. Turn the heat on and cook over low heat until it starts boiling, then turn off.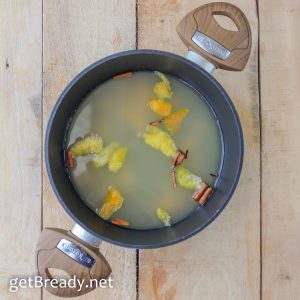 STEP 3: FILER
Filter the still boiling juice into a jug and add the honey, mixing .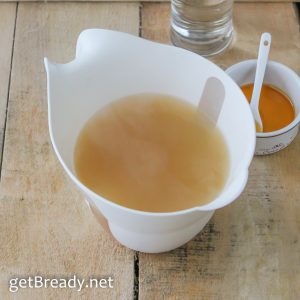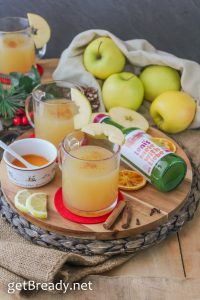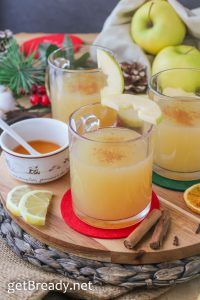 #getBready & enjoy your meal
Share on: