It's healthy but above all it's excellent!

    What a winning combination! This vegetable cream with its sweet flavor is a delicacy and I particularly recommend it for post abundant Christmas lunch!
SERVES 4 PEOPLE
READY IN 1h 15'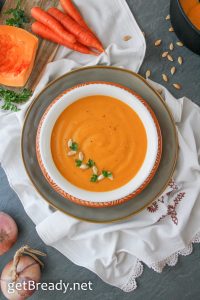 INGREDIENTS:
7 oz pumpkin
7 oz carrots
2 potatoes
½ onion
2 tablespoons extra virgin olive oil
1US quart broth
1 vegetable stock powder (here my recipe)
2 tablespoons extra virgin olive oil
STEP 1: SLICE VEGETABLES

Peel the pumpkin, remove the inside part and slice it.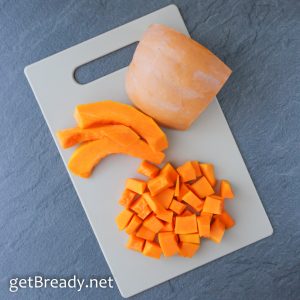 Peel carrots and potatoes and slice them too.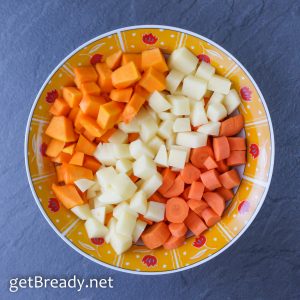 STEP 2: SAUTE'
Slice onion and brown it with oil.
STEP 3: ADD VEGETABLES AND BROTH
Add vegetables and cook for a couple of minutes .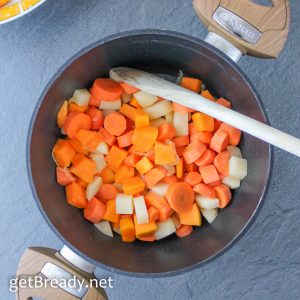 Add half broth and cook covered with a lid for about 30 minutes.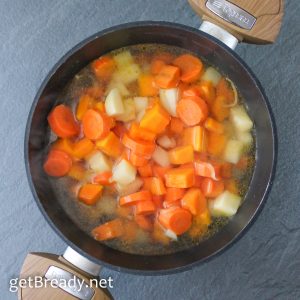 Add the remaining broth and the vegetable stock powder and cook for 30-40 more minutes.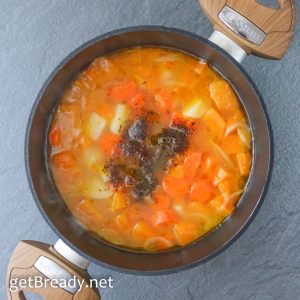 STEP 4: BLEND
When cooked (vegetables must easily flake while stirring) blend the soup with an immersion blender until you get a super velvety cream.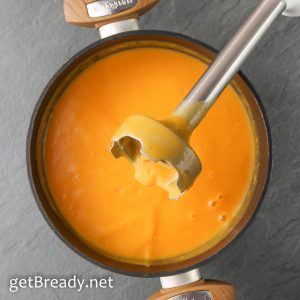 Taste and add salt if needed.
If you prefer a more liquid cream, remember that you can easily dilute it with a little broth or hot water, vice versa if you prefer it firmer, just let it thicken a little simply by continuing to cook for a few minutes.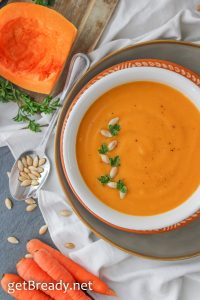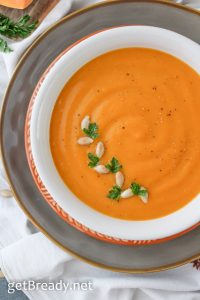 #getBready & enjoy your meal
Share on: