Very tender and trust me: melt-in-your-mouth! These escalopes are a delicious second course, that you can combine with what you like best.

Today I choose artichokes, great in spring! and pork loin: juicy and tender at the same time.

Yep, in terms of meat, I have the same tastes as children!
MAKES 8 ESCALOPES
READY IN 30′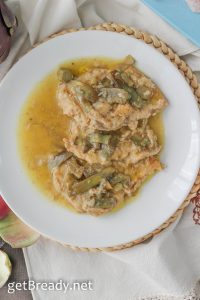 INGREDIENTS:
2 artichokes
2 tablespoons extra virgin olive oil
1 tablespoon onion, chopped
1/2 glass water, lukewarm
salt to taste
8 pork loin slices
1tablespoon extra virgin olive oil
flour to taste
1/4 glass white wine, dry
1 pinch salt
1/2 glass cold water+ 1 pinch flour
STEP 1: CUOCI I CARCIOFI
Clean and cut the artichokes (follow my recipe here).
Brown onion and oil for a couple of minutes in a pan.
Add sliced artichokes, water, salt and cook on medium heat for 15 minutes (cover the pan with the lid).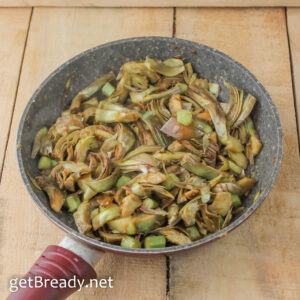 STEP 2: COOK THE MEAT SLICES

Beat the pork loin slices with the meat tenderizer.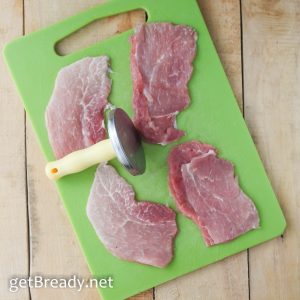 Save the artichokes and brown the meat slices (previously sprinkled with flour) in that pan with a little oil.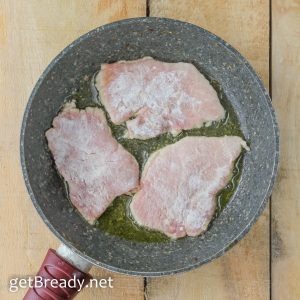 Cook on both sides for a couple of minutes, then simmer with wine.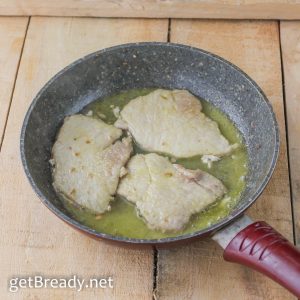 STEP 3: ADD THE ARTICHOKES

Add the artichokes, salt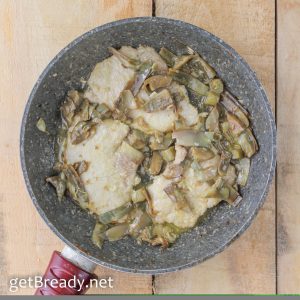 and water+flour mixture. Cook for 10 more minutes.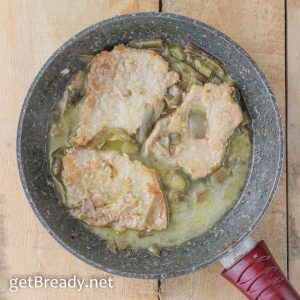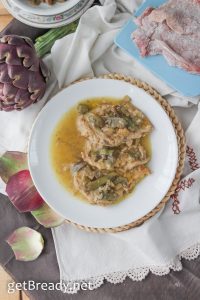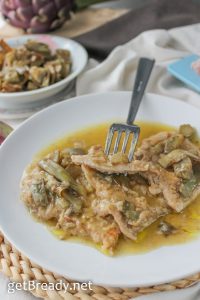 #getBready & enjoy your meal
Share on: