What does a pan-fried chicken need to be succulent?

The answer is obligatory: it must be tender and juicy, not dry and stringy at all! Do you agree?

Then don't miss my chicken with peppers recipe: extraordinary!

Thanks to tomatoes and peppers, the chicken will give its best: melt-in-your-mouth and tasty, ideal as a Sunday meal!
SERVES 4 PEOPLE
READY IN 50′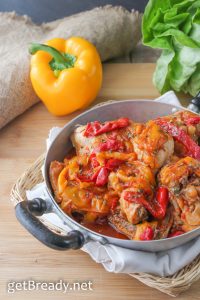 INGREDIENTS:
4 tablespoons extra virgin olive oil
1 tablespoon chopped onion
1 chicken cut into pieces
1-2 cups tomato sauce (check my recipe)
1 teaspoon tomato paste
1 cup boiling water
Salt to taste
2 red and yellow peppers
marjoram to taste
STEP 1:BROWN THE CHICKEN

Gently fry onion in oil for a couple of minutes.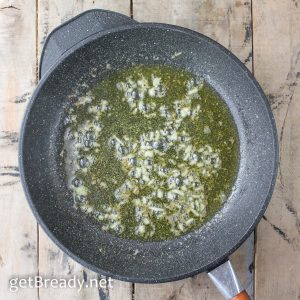 Add chicken, taking care to pass it previously over a high flame (I use that of cooking gas), in this way you can eliminate any residual feathers.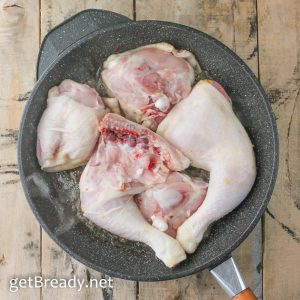 Let it brown over medium-high heat on both sides.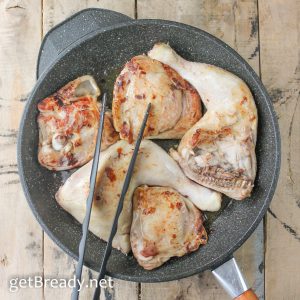 STEP 2: ADD TOMATO

Now add tomato puree (do you want to make it at home? Click here!), tomato paste, water and salt.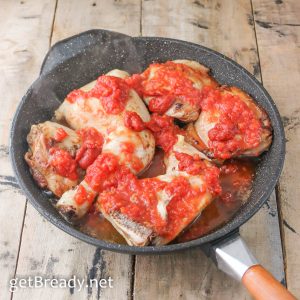 cover with the lid and cook over medium-low heat for 30 minutes, stirring occasionally.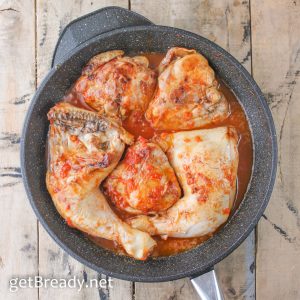 STEP 3: ADD THE PEPPERS

Wash the peppers, remove the stalk, the seeds and the white internal parts. Then cut them into strips.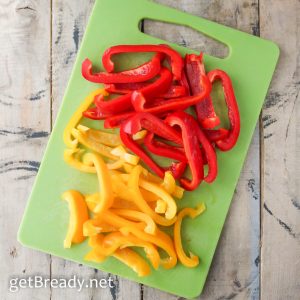 Add to the chicken. Continue cooking with the lid on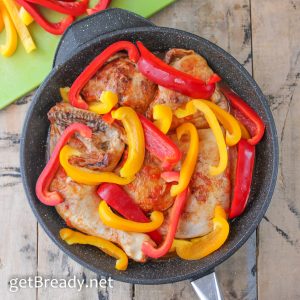 until soft (about 10-15 minutes). Then add a sprinkling of marjoram.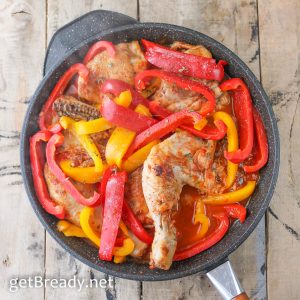 and bring to the table!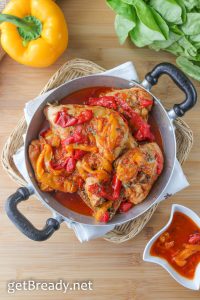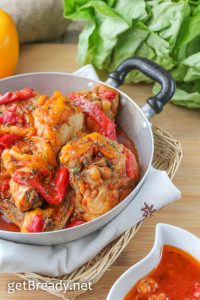 #getBready & enjoy your meal
Share on: