Do you know "prescinsêua"?

    If you are an Italy lover and its wonderful food, you cannot miss it!

    It's a kinf od fresh cheese with a rather tender consistency and a slightly sour taste, used in many Ligurian recipes, especially pansotti (typical stuffed ravioli) and pasqualina pie (here you can find the recipe!).

    So, why don't add it to focaccia too? Done!!
SERVES 4 people
READY IN 30'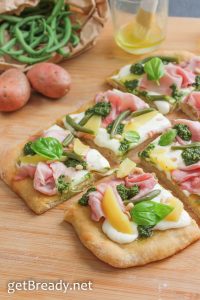 INGREDIENTS:
14 oz bread dough (I used pinsa Stuffer)
flour to taste
4 tablespoons warm water
4 tablespoons extra virgin olive oil
2 pinches salt
2 potatoes
water and coarse salt to taste
1 handful green beans
7 oz prescinsêua (or stracchino cheese)
5 slices ham
2-3 tablespoons basil sauce (here the recipe)
1 tablespoon pine nuts
extra virgin olive oil to taste
STEP 1: COOK PASTA
Take the dough out of the fridge half an hour before starting and let it rest on the floured pastryboard (at room temperature it will be easier to roll it out).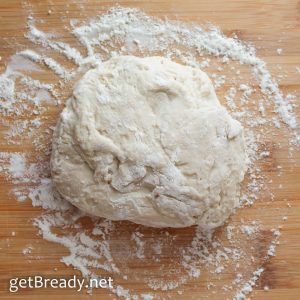 Now press it with your fingertips.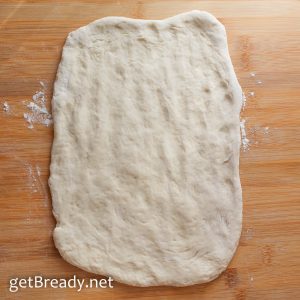 Mix water, oil and salt in a glass and then brush the mix thoroughly on the rolled out dough.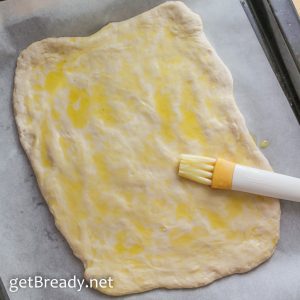 Cook pastry in preheated oven at 200 ° C for about 12 minutes (until it turns golden).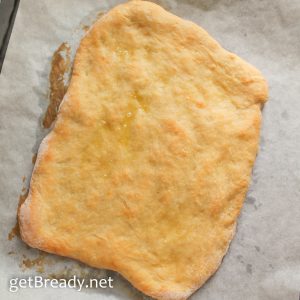 Remove from the oven and brush it again with the mix of water, oil and salt.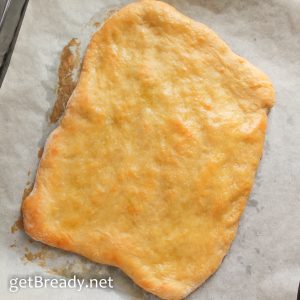 STEP 2: BOIL VEGETABLES

Peel and slice potatoes.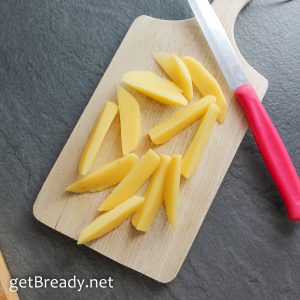 Boil them in salted water until soft.
Also clean the beans by cutting off the ends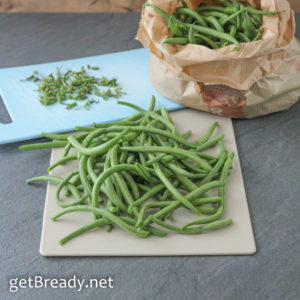 adn boil them in salted water.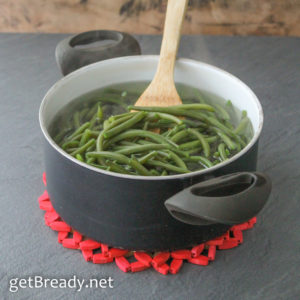 STEP 3: STUFF FOCACCIA 
Add spoonfuls of prescinsêua (or strachino) to the still hot focaccia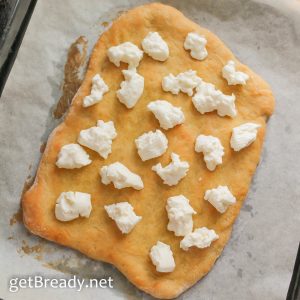 you will see that with the heat it will tend to melt :-)! then add ham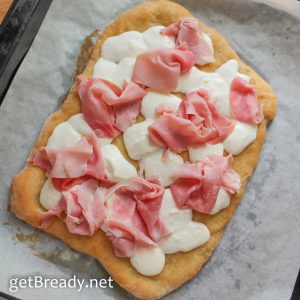 basil sauce, boiled potatoes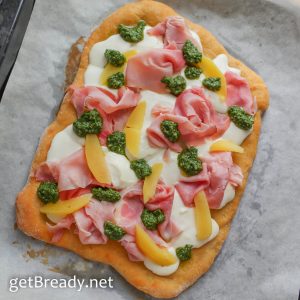 green beans and pine nuts.
Complete with a drizzle of oil and enjoy focaccetta in company!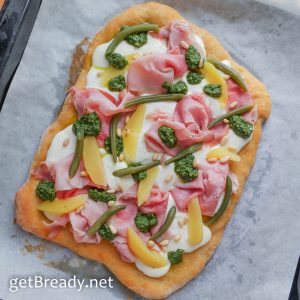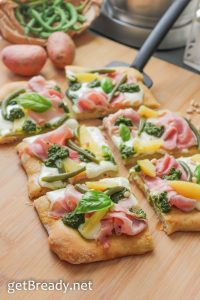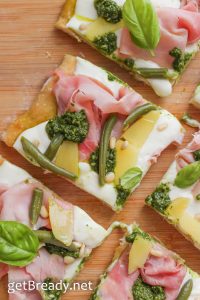 #getBready & enjoy your meal
Share on: