Have you ever been in Italy? If the answer is yes you certainly eat Lasagna, one of italian's food masterpiece!

Every Italian family bake it at home following family tradition. This is mine, wanna try?
SERVES 4 PEOPLE
READY IN 35′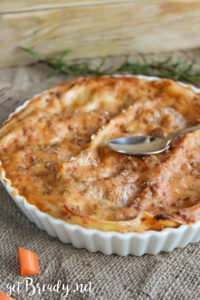 INGREDIENTS:
fresh egg pasta sheet (I use sfogliavelo Rana)
hot water
3-4 cups bechamel sauce (click for the recipe)
2 cups bolognese sauce (click for the recipe)
2 tablespoons Parmesan cheese
STEP 1: MAKE PASTA SOFT
Place the fresh egg pasta sheets in a bowl with hot water for 10 seconds, than drain them and place them on a kitchen rag.
STEP 2: PLACE INGREDIENTS IN THE BAKING TIN
Spread two tablespoons of bechamel sauce into the baking tin, then cover with a pasta sheet, a ladle  bechamel sauce and a tablespoon bolognese sauce. Mix the sauces with a spoon. Now add some Parmesan cheese. Do the same with the remaining ingredients to get lasagna layers.
STEP 3: COOK
Cook lasagna in preheated oven  at 200°C for about 18-20 minutes.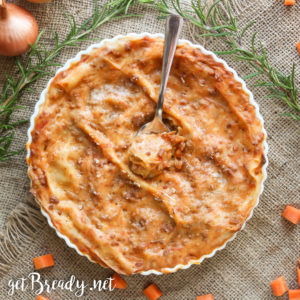 #getBready & enjoy your meal
Share on: