If you have a piece of speck in the fridge, this recipe is a must! (well if you don't have it don't worry, it remains very valid even without!) 

No need to go to the baker today, we'll make very soft fluffy loaves at home. 

Few simple tips are enough to perfume the whole house.
MAKES 4 -6 PIECES
READY IN 4h 30 '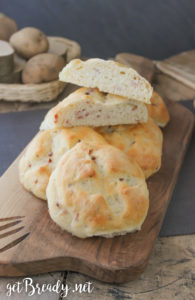 INGREDIENTS:
3 tablespoons semolina
8,5 oz all-purpose  flour
1/3 cube of brewer's yeast + 1 tablespoon lukewarm water
4,5 oz  warm water (just over ½ glass)
2 tablespoons potato flakes
1 pinch of sugar
3 spoons milk
1 teaspoon fat
1 tablespoon extra virgin olive oil
Salt to taste (2-3 pinches)
2-3 tablespoons flour
3,5 oz Italian speck strips
2 tablespoons Grana Padano (or Parmigiano)
Flour to taste (for the pastry board)
Water + oil to taste (to brush the loaves)
STEP 1: MIX THE FIRST 6 INGREDIENTS
Place into the bowl: semolina, all-purpose flour,  the mix of water and yeast, warm water, potato flakes and sugar. Knead for a couple of minutes (by hand or with a kneading machine).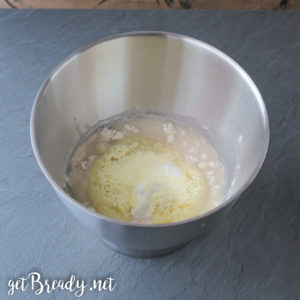 STEP 2: ADD THE REMAINING INGREDIENTS
Add milk, fat, oil, salt and ab. 2 tablespoons of flour. Knead for 5-10 minutes.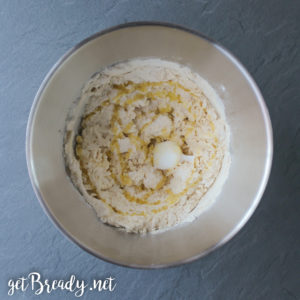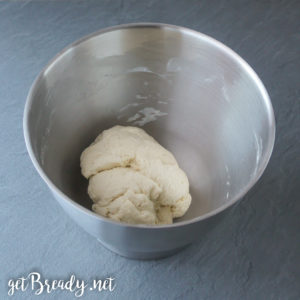 Finally add the speck strips and Grana cheese.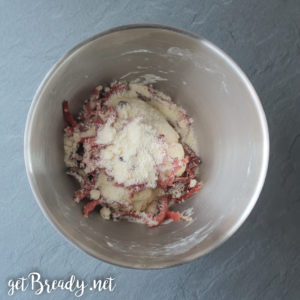 STEP 3: RISING
Cover the bowl with plastic wrap and let the dough rise at room temperature for a couple of hours.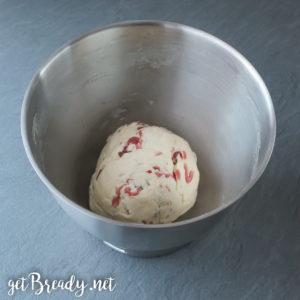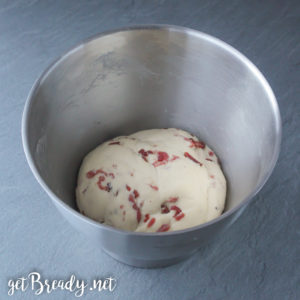 STEP 4: SLCIE THE LOAVES
Transfer the dough on a lightly floured pastry board and cut it into 4 parts.
Shape the dough with your hands to create the shape you want. I slightly flattened the dough and then rolled it on itself to make loaves. Probably the dough will stick to your fingers, handle it with the help of a little flour.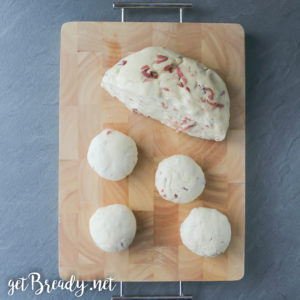 STEP 5: SECOND RISING
Place the rolls on a baking sheet brushed with oil.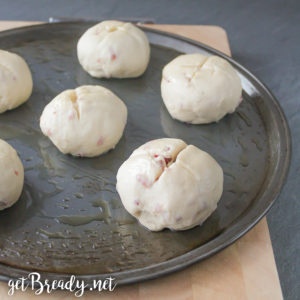 Brush th rolls with oil and water and let them rise in turned off oven for another couple of hours.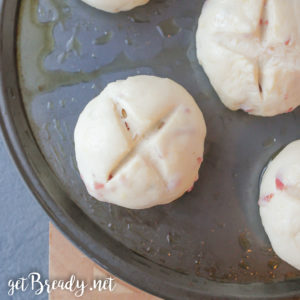 STEP 6: COOK THE LOAVES
Bake the rolls in preheated oven at 200 ° C for 10 minutes, then lower the temperature to 180°C and cook other 12-13 minutes.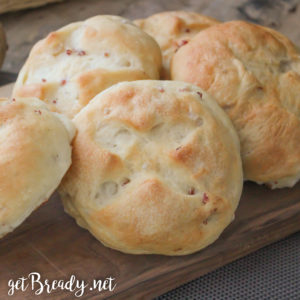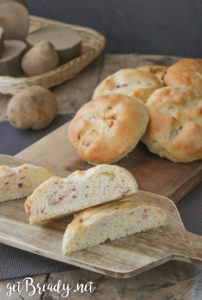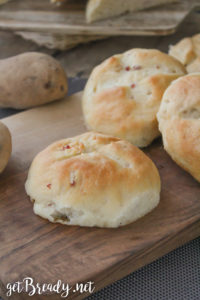 #getBready & enjoy your
Share on: