This recipe recalls me a beautiful memory.    A dinner in my Trentino with the foodblogger friends I met during an equally fantastic project, who for the occasion, moved from all over Italy (including islands!) to come here on Garda lake.

    And what could we eat, but lake fish?

Well: delicious lasagna with trout sauce.

    From that day (which now dates back to a couple of years ago) I had promised myself: I'll do this at home! and finally I have my word 🙂
SERVES 4 PEOPLE
READY IN 40′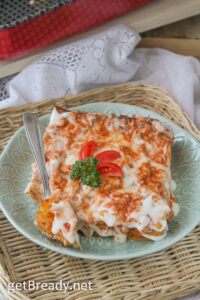 INGREDIENTIS:
1 trout fillet, large
1 tablespoon onion, chopped
2 tablespoons extra virgin olive oil
1 cup mashed tomatoes preserve (find here how to cook it at home)
1 teaspoon parsley
salt to taste
fresh egg pasta sheet (I use sfogliavelo Rana)
hot water
3-4 cups bechamel sauce (click for the recipe)
STEP 1: MAKE THE TROUT SAUCE

Remove the skin from the trout fillet and check for thorns on the surface (to do this I suggest you to swipe your finger and, if you find any, remove them with tweezers).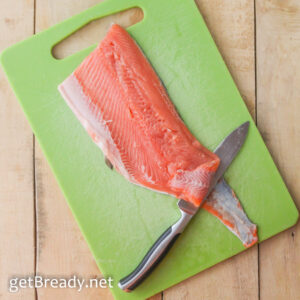 Cut the fillet into bite-sized pieces.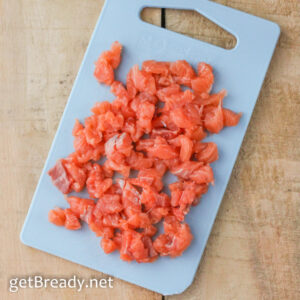 Sautè onion in oil for 1 minute, then add fish and cook for a couple of minutes (until it changes color).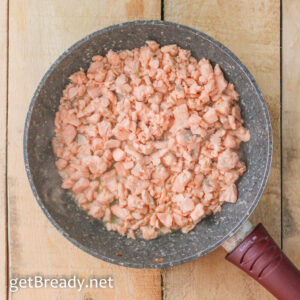 Now add tomatoes, parsley and salt. Cover with a lid and cook for about 10 minutes.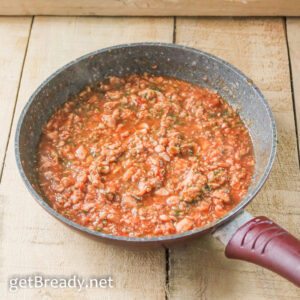 STEP 2: MAKE PASTA SOFT
Place the fresh egg pasta sheets in a bowl with hot water for 10 seconds, than drain them and place them on a kitchen rag.
STEP 2: PLACE INGREDIENTS IN THE BAKING TIN
Spread two tablespoons of bechamel sauce into the baking tin,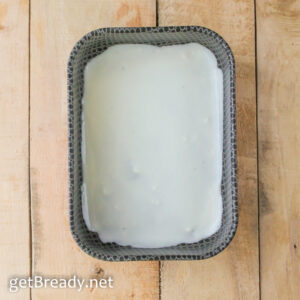 then cover with a pasta sheet,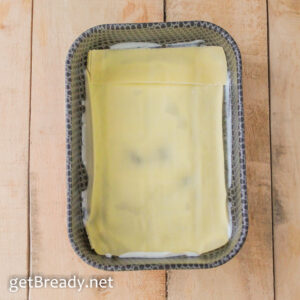 a ladle  bechamel sauce and a tablespoon trout sauce.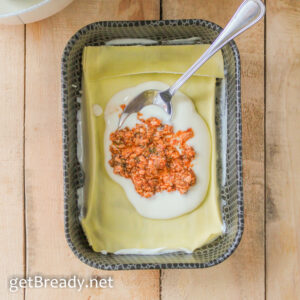 Mix the sauces with a spoon.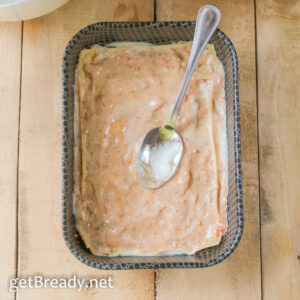 Do the same with the remaining ingredients to get lasagna layers.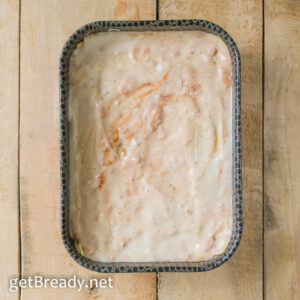 STEP 4: COOK
Cook lasagna in preheated oven  at 200°C for about 18-20 minutes.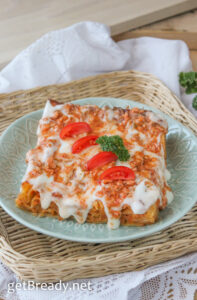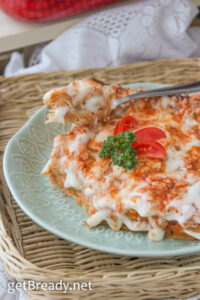 #getBready & enjoy your meal
Share on: