Baby octopus stew recalls me summer holidays! It's a delicious fish soup recipe, typical of South Italy where tomato and fish are excellent products.

 
SERVES 2 PEOPLE
READY IN 50′
INGREDIENTS
4-5 musky octopus, clean
2 tablespoons extra virgin olive oil
1 teaspoon onion, chopped
2 cups mashed tomatoes
1 small piece chili
salt to taste
1 cup hot water
2 tablespoons "taggiasche"oilves
oregano to taste
STEP 1: CLEAN THE MUSKY OCTOPUS

Wash the musky octopus carefully under the water, then beat them with a meat mallet.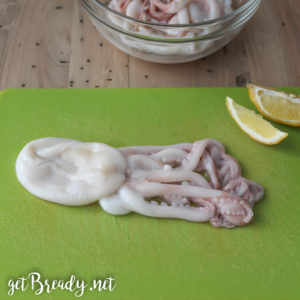 STEP 2: MAKE THE SAUCE

Place oil and onion in a non-stick pan and let golden for 1 minute. Add mashed tomatoes, chili and salt and cook for 5 minutes.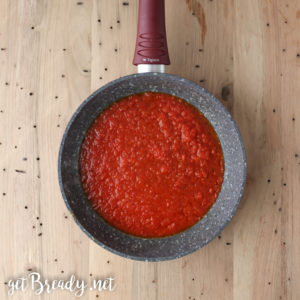 STEP 3: ADD FISH

Add musky octopus and turn the heat on low. Add hot water and cook for  40 more minutes.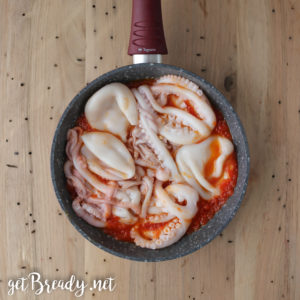 STEP 4: ADD OILVES

Add olives and oregano, mix with a wooden spoon and serve.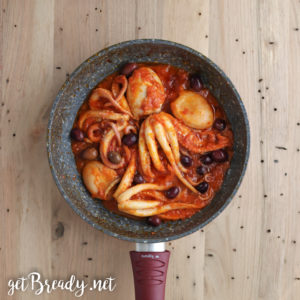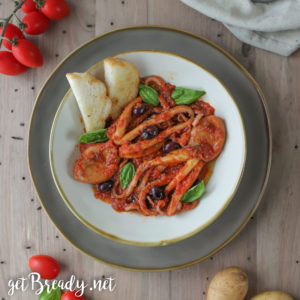 #getBready & enjoy your meal
Share on: