A busy day at work and I've just arrived home  but something doesn't work… ops forgot to go to the market!  It's a dark and rainy evening outside and I don't feel like going out!

What to eat at dinner?  this is the problem! Don't worry the solution is easy and smart, you only need the ingredients already into the fridge … let's bake a delicious omelette!
SERVES 4 PEOPLE
READY IN 25 '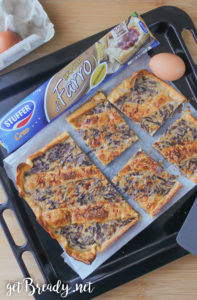 INGREDIENTS:
1 ball chicory
1 teaspoon chopped onion
2 tablespoons extra virgin olive  oil
¼ glass red wine
½ glass hot water
Salt to taste
2 eggs
½ glass milk
2 tablespoons  Parmigiano cheese
1 spelled flour puff pastry sheet (I used Stuffer)
2 tablespoons sliced cheese
STEP 1: COOK THE CHICORY
Thinly slice the chicory. Sautè the onion in oil in a non-stick pan . Add the chicory  and sauté for a minute. Add the wine and let it evaporate over high heat. Add hot water and a pinch of salt, cook for 5 minutes then turn the heat off.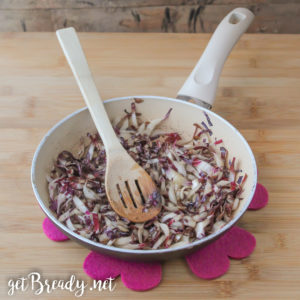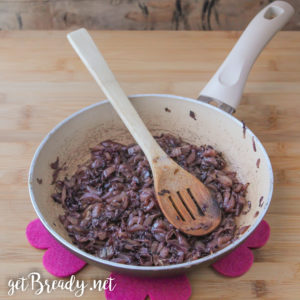 STEP 2: MIX THE INGREDIENTS
Place the eggs, milk and Parmesan in a bowl. Beat with a whisk to mix the ingredients.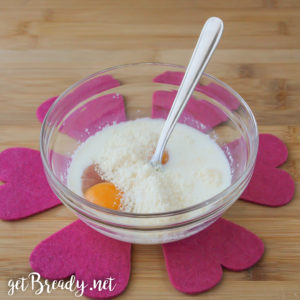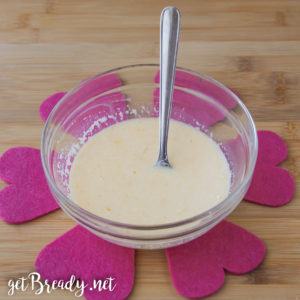 STEP 3: COMBINE THE INGREDIENTS
Add the cooked chicory to the egg bowl and mix.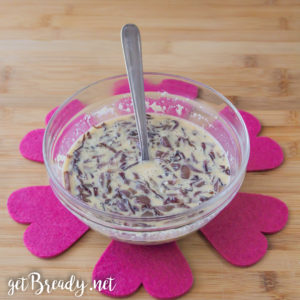 STEP 4: PLACE INTO THE BAKING TIN
Roll out the puff pastry and cut 3 or 4 strips along the shorter side.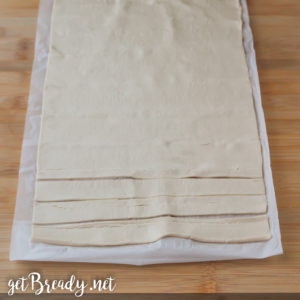 Keep these strips aside while laying the rest of the dough on a rectangular pan.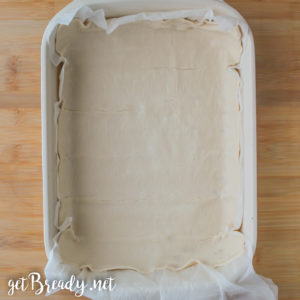 Pour the egg mixture over the pastry sheet, then  place the  pastry strips on  the pie.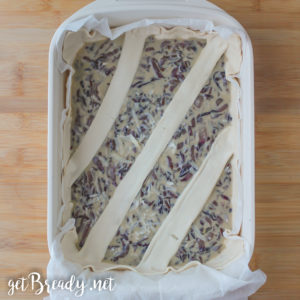 Sprinkle with cheese.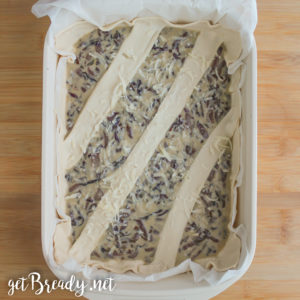 STEP 5: COOK
Bake the pie in a preheated oven at 220 ° C for about 15 minutes.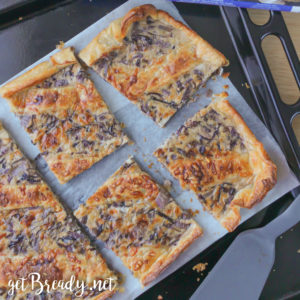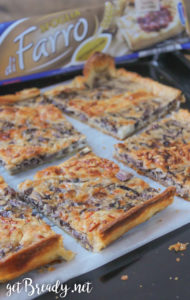 #getBready & enjoy your meal
Share on: