It's the same for you too? Tuna, zucchini and ricotta cheese never fail in my fridge. Maybe it's because everyone likes them or maybe because they keep for long  (:-)!)

Anyway they're valid allies, especially for after-work dinner.

So: tonight's dinner must be a delicious savory pie , crunchy thanks to phyllo pastry and with a soft, delicious filling!
SERVES 4 PEOPLE
READY IN 35'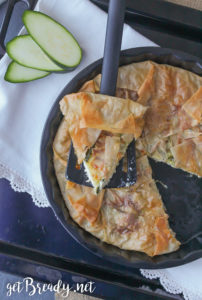 INGREDIENTS:
2-3 zucchini
extra virgin olive oil to taste
1 can tuna
2 tablespoons Ricotta cheese
1 tablespoon  Mascarpone (I used Stuffer)
1 tablespoon Parmigiano
1 egg
salt and pepper to taste
extra virgin olive oil to taste
4 phyllo pastry sheets (I used Stuffer)
String cheese to taste
STEP 1: GRILL THE ZUCCHINI
Wash the zucchini, cut off the ends and slice them lengthwise.
Turn on the grill pan and lightly oil it, when gets hot place the zucchini slices on the grill and cook for 1 minute on each side.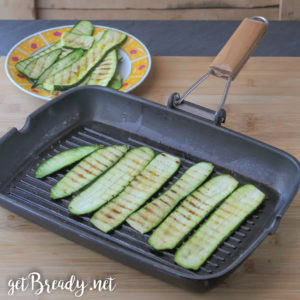 STEP 2: MAKE THE FILLING
Put in a bowl: tuna fish, ricotta, mascarpone, Parmigiano cheese, egg, salt and pepper.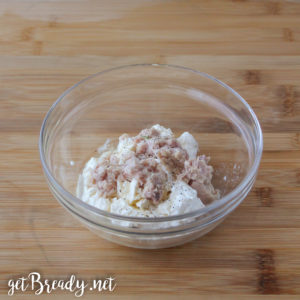 Mix with a spoon.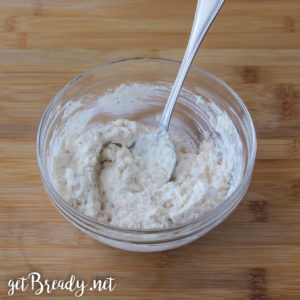 STEP 3: BRUSH THE PHYLLO PASTRY
Brush a circular baking sheet with oil.
Roll out the phyllo pastry, take the first sheet and place it on the pan. Brush it with oil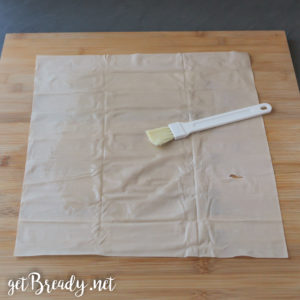 and cover with a second sheet. Do the same with the remaining sheets to get 4 layer.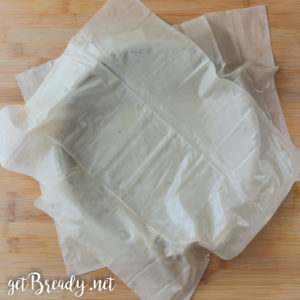 STEP 4: FILL
Spread the filling over the phyllo sheets,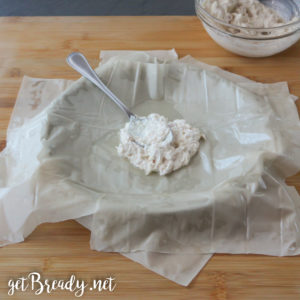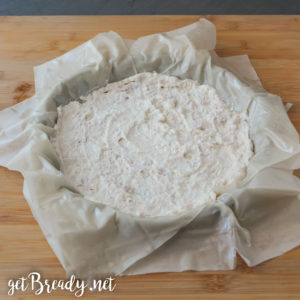 cover with zucchini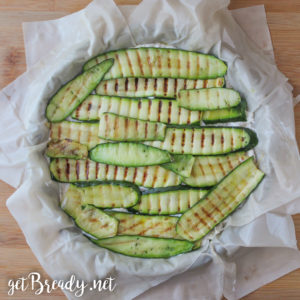 add string cheese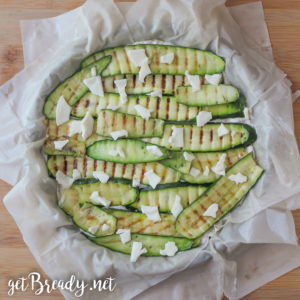 and close the ends inwards to protect the filling during cooking.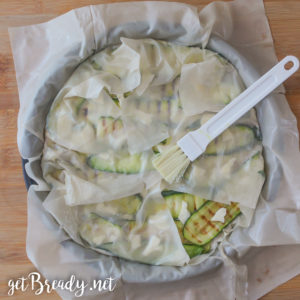 Brush the surface with oil.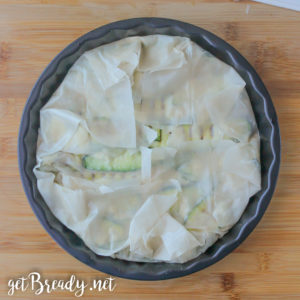 STEP 5: COOK
Bake the cake in a preheated oven at 170 ° C until the dough gets golden and crispy (about 30 minutes).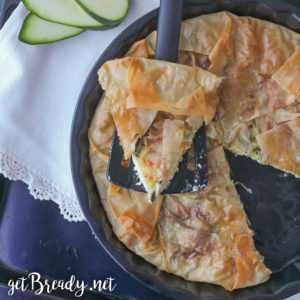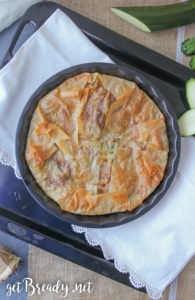 #getBready & enjoy your emal
Share on: