When you have no time but you feel hungry there's sometighing else than white pasta: tomato & tuna sauce!

It takes a little time to be ready and it's so delicious. Ideal for those who love pasta.
SERVES 4 PEOPLE
READY IN 10′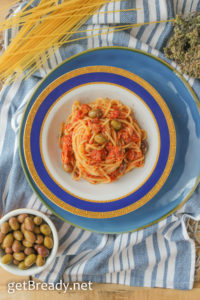 INGREDIENTS:
2 tablespoons extra virgin olive oil
1 teaspoon onion, chopped
1 cup mashed tomatoes
1 pinch sugar
1 pinch salt
1 teaspoon oregano
Pepper to taste
3,5 oz tuna in oil
3 teaspoons olives
Water and coarse salt
12 oz Spaghetti pasta
STEP 1: SAUTE'
Place onion and oil in a non-stick pan and cook until golden (1 minute).
STEP 2: ADD THE INGREDIENTS
Now add: mashed tomatoes, sugar, salt, oregano and mix.
Cook for 5 minutes, then add tuna and olives.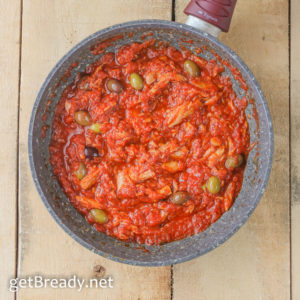 STEP 3: COOK SPAGHETTI
In boiling salted water (the correct ratio provides 1 liter of water per pound of pasta and 12 g of salt per liter of water), cook pasta.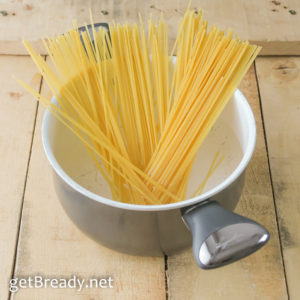 STEP 4: COMBINE
When pasta is ready, drain it and add it to the sauce.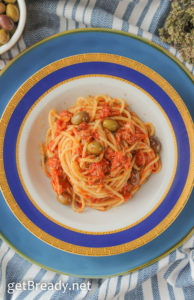 #getBready & enjoy your meal
Share on: