In spite of that "my Italian comfort food" that looks at me with suspicion from the top of  getBready.net homepage 🙂 this time It's my cheat day and I cook something that doesn't have much to do with the culinary tradition of my family!

Honestly this is certainly not the authentic Indian recipe,  but my attempt to make my family taste curry (they usually aren't so happy to taste something new and I have to hide the real identity of the spices behind well-known ones  🙂

So, today I'm so glad to say to my new friend Curry that mission is accomplished!

Now you also have your place of honor in the spice rack and you no longer have to disguise yourself as saffron.

#whatadifficultlife
SERVES 4 PEOPLE
READY IN 45'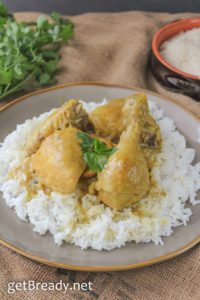 INGREDIENTS:
1 tablespoon flour
1 tbsp curry
1 teaspoon salt
1 chicken in pieces
1 tablespoon chopped onion
4 tablespoons extra virgin olive oil
1 cup broth (or water + stock powder)
1 glass cold water
1 teaspoon minced parsley
salt if necessary
1 teaspoon parsley, chopped
STEP 1: SPICE THE CHICKEN
Mix flour, curry and salt in a small bowl.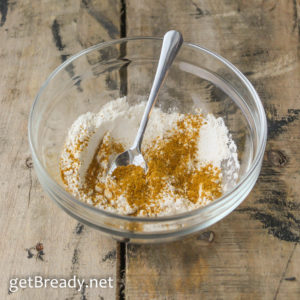 Season the chicken with this mix.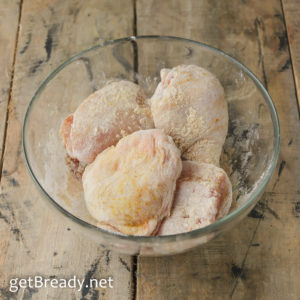 STEP 2: BROWN THE CHICKEN
Place onion and oil in anon-stick pan and sautè.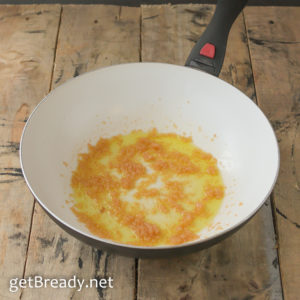 When gets golden brown, add chicken (keep the mix of flour and spices aside, you'll need it later) and brown them on all sides (it will take about 5 minutes).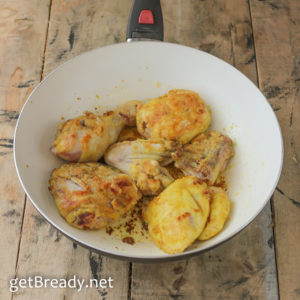 Add broth, cover with a lid and cook for about 25 minutes.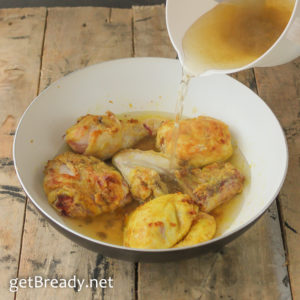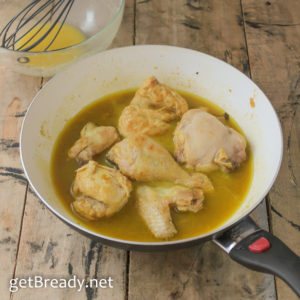 STEP 3: MAKE THE CREAM
Add water to the flour and spices mix prepared on step 1and mix carefully to dissolve the powder.
Now add it to the chicken pan and continue cooking for 10 more minutes.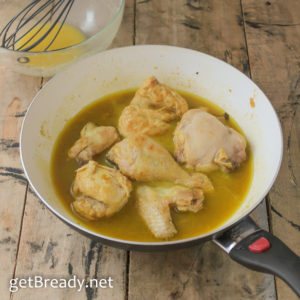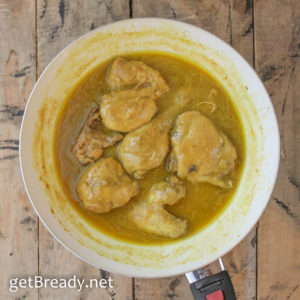 Just before turning the heat off add parsley and – only if necessary – add salt.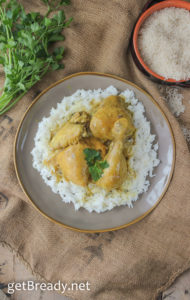 #getBready & enjoy your meal
Share on: