Do you want lightness? Then you can't miss this easy recipe!

    A thin, super crunchy pastry contains the best of the vegetables that can be found during this season at the greengrocer's: zucchini, peas, green beans and cherry tomatoes.

    So recommended as the base I used (a real novelty ready to use!), very practical: discover it in the ingredients list!
SERVES 4 PEOPLE
READY IN 30′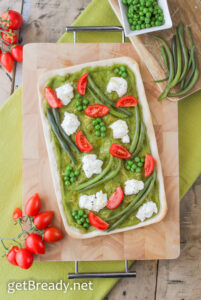 INGREDIENTS:
2,8 oz fresh green beans
water and coarse salt to taste
3 tablespoons fresh (or frozen) peas
water and coarse salt to taste
4 medium zucchini
2 tablespoons extra virgin olive oil
1 piece sliced ​​onion
1 pinch of salt
1 pack of Stuffer pizza sheets ("sfoglie di pizza")
10,5 oz freshcheese (I used "crescenza")
Salt and Pepper to taste
1 drizzle extra virgin olive oil
STEP 1: BOIL

Clean the green beans by removing the ends then boil them in boiling salted water for about ten minutes.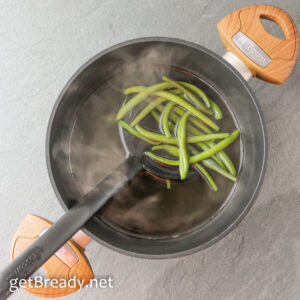 Cook peas in boiling salted water for 6-7 minutes.
STEP 2: MAKE THE ZUCCHINE CREAM

Slice zucchini into small cubes.
Place onion and oil in a non-stick pan and brown for 1 minute,
add zucchini and a pinch salt
cook for 10-15 minutes covering with a lid (until very soft – add 1 tablespoon water if needed).
Now blend the courgettes to get a velvety cream.
STEP 3: COOK THE PASTRY

Place the pastry directly on the baking sheet (don't use parchment paper)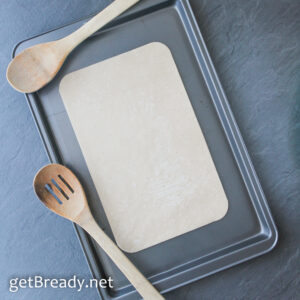 spread the zucchini cream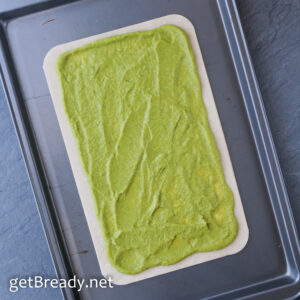 and cook in preheated oven at 250° for 7-8 minutes on the lowest shelf of the oven.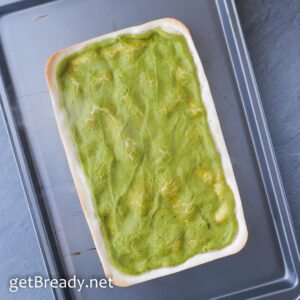 STEP 4: FILL

Add fresh cheese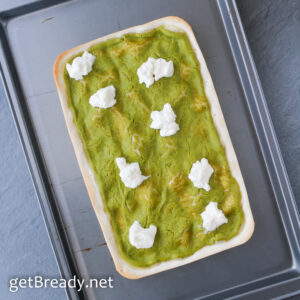 green beans, peas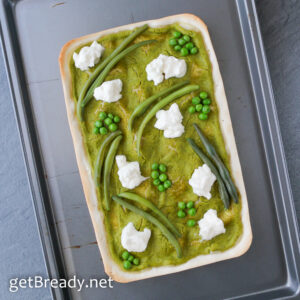 and sliced cherry tomatoes.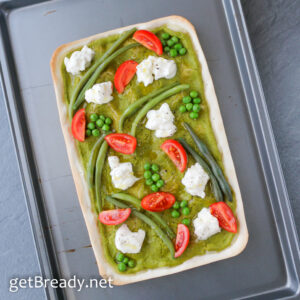 Season with salt, pepper and oil.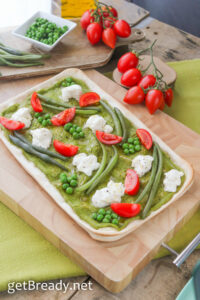 #getBready & enjoy your meal
Share on: