December mon amour!

    Yes, exactly I am one of those that, as soon as summer holidays end, are already thinking about Christmas 🙂 🙂

    After all, December is a special month because of my and Manuel's birthday, the markets that illuminate and perfume the streets, Santa Lucia celebration, Christmas … and so on!

    So, there are a lot of opportunities to meet people inviting them home, even if the time…

That's the reason why I'm proposing an EASY, FAST and EFFECTIVE solution to welcome relatives and friends at home with taste: my savory millefeuille!

    It's a simple idea: a turret of pastry that you can fill with whatever you like 😉

    Only trick? Very moist ingredients are prohibited (no mozzarella and tomatoes for example), but prefer salami, sliced ​​cheeses, vegetable creams and so on.
SERVES 4 people
READY IN 30′
INGREDIENTS:
1 puff pastry sheet, rectangular (I used Stuffer)
1 egg yolk + 1 tablespoon water
3,5 oz spinach (fresh or frozen)
1 tablespoon extra virgin olive oil
1 tablespoon water
3 eggs
2 tablespoons Parmigiano cheese
salt to taste
sliced cheese
6-8 ham slices
STEP 1: COOK THE PUFF PASTRY SHEET

Unroll the puff pastry keeping it on the provided parchment paper. Cut a strip of dough about 2 cm wide on the long side, then divide the rest of the dough into 3 equal rectangles by pricking them with a fork.
Take the strip of dough and use it to create a stripe pattern on one of the 3 rectangles. To glue the strips to the rectangle, use water.
Brush with beaten egg yolk + water and cook in preheated oven at 220°C for ab. 12 minutes (they're ready when golden).
STEP 2: MAKE THE SPINACH OMELETTE

Finely chop spinach and cook them in a pan with oil and water for about 10 minutes..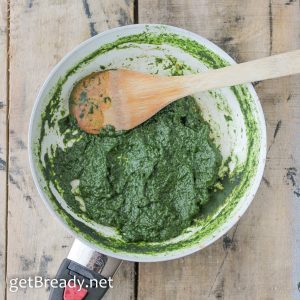 Place in a bowl: spinach, eggs, Parmigiano and salt.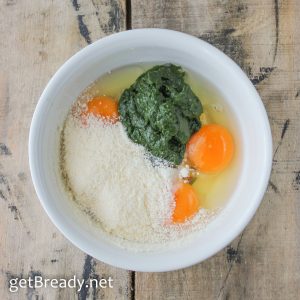 Beat with a fork.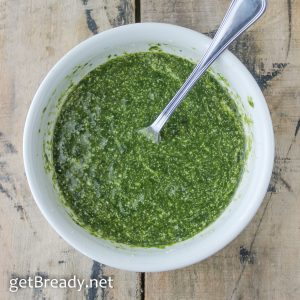 Line a baking pan with parchment paper, then pour the mixture of eggs mashing with a fork so that it distributes evenly in the pan.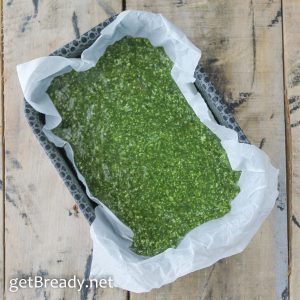 Bake the omelet in a preheated oven at 180 ° C for 25-30 minutes.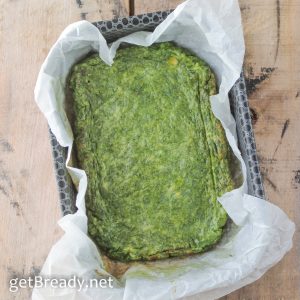 STEP 3: FILL THE PUFF PASTRY SHEET

Place on the bottom the first puff pastry sheet
place half of the spinach omelette on top (cut it in two as you do with cakes to obtain two rectangles of the same size but thinner), then add the sliced ​​cheese
then the other puff pastry sheet
and the omelette and ham.
Finally add the third puff pastry sheet, the one with the strips.
#getBready & enjoy your meal
Share on: