A stunning sunset over Istanbul, a sip of delicious tea and a very big bite of … börek!

Yep, this time we'll travel to the east thanks to this all-Turkish savory pie with phyllo dough.

Very thin layers of rice flour puff filled and twisted into a spiral: what kind of magic!

The traditional version includes a filling made of meat, cheese and spinach, but how could I not put my own? While waiting to taste the original one, this time I  choose tender and very tasty meat-based filling.

So good!
SERVES 4 PEOPLE
READY IN 1h 20'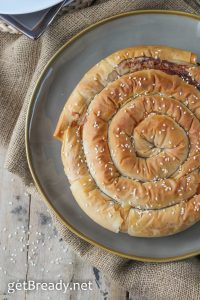 INGREDIENTS:
300 g of mixed mince (pork and beef)
1 egg
4 tablespoons Parmigiano cheese
4 tablespoons breadcrumbs
1 teaspoon   chopped parsley
Salt, pepper and nutmeg to taste
8 sheets phyllo dough (I used Stuffer)
seed oil to taste
seed oil to taste
sesame seeds
STEP 1:MAKE THE FILLING
In a large bowl combine ground meat, the egg, breadcrumbs, Parmesan cheese and parsley. Add salt, pepper and nutmeg.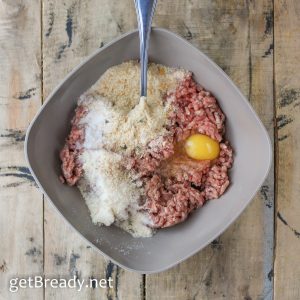 Knead by hand until uniform.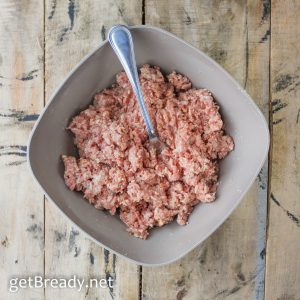 STEP 2: FILL THE PHYLLO SHEETS
Take a sheet of phyllo dough out of the package and unroll it. Brush with oil.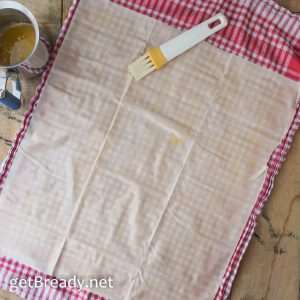 Cover with a second sheet of phyllo dough and brush this one with oil as well.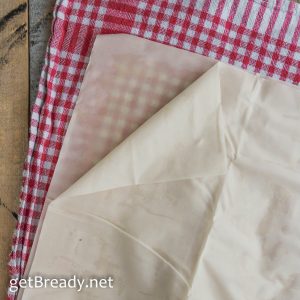 Take 2-3 spoonfuls of meat mixture and create a rather thin sausage as long as the sheet.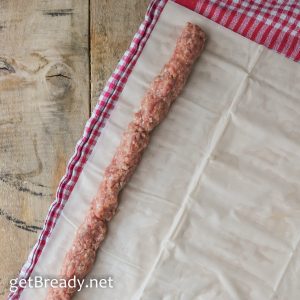 Roll it up on itself.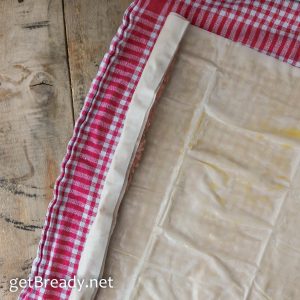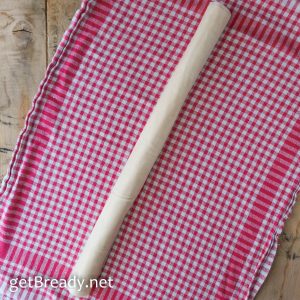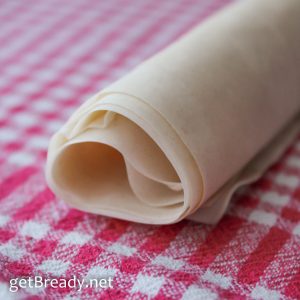 Continue in the same way with the rest of the sheets.
STEP 3: PUT IN THE TRAY
Brush a circular baking sheet. Arrange the sausages one at a time by wrapping them in a spiral,starting from the center towards the outside of the pan.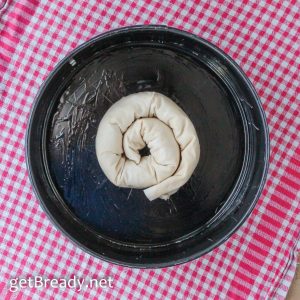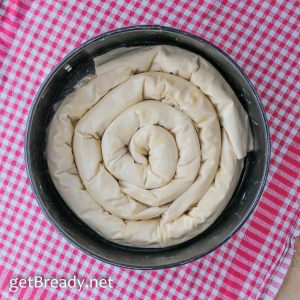 Brush with oil and add sesame seeds.
STEP 4: COOK
Bake the börek in preheated oven at 170 ° C for about 1 hour and 10.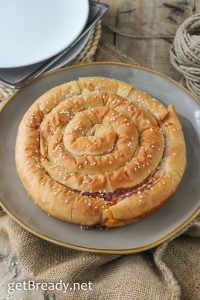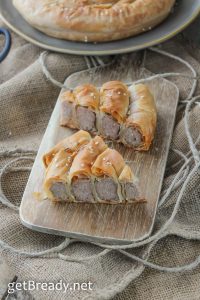 #getBready & enjoy your meal
Share on: