Do you still recall a childhood memory related to cherries? For example, a bucolic image of a full wicker basket or of your grandmother holding them two by two to your ear …?

    Lucky you! Even my childhood gave me a memory with them … much less romantic: the mythical pit spitting contest!

    Me and my neighbors always had fun whether we played with barbies or with toy cars, or as in this case, with every day things.

Anyway: this cake gives you the same emotion as when you finally find a very juicy cherry and your mouth is flooded with a sweet summer flavor.

Fresh and delicious.
MAKE 1 24 CM DIAMETER CAKE
READY IN 1h 30'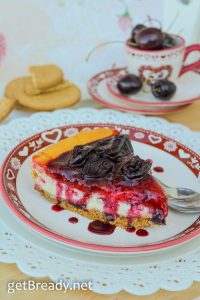 INGREDIENTS:
5,2 oz dry biscuits
4,4 oz butter
14 oz Ricotta cheese
8,8 oz spreadable fresh cheese
3 tablespoons flour
5,2 oz sugar
1 teaspoon vanilla extract
3 eggs
3 tablespoons liquid cream
1 small basket cherries
1 tablespoon sugar
1 jar cherry jam
STEP 1: MAKE THE BISCUIT BASE
Place the biscuits in the mixer and blend for a few moments to get biscuit flour (alternatively you can put them in a freezer bag and crush them with a meat mallet).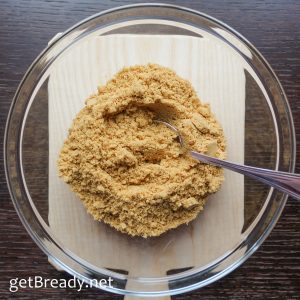 Melt butter in a saucepan, then add it to minced cookies and mix thoroughly.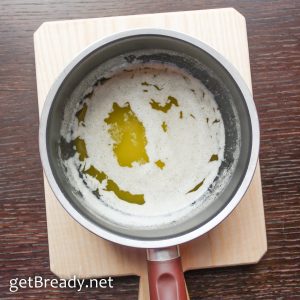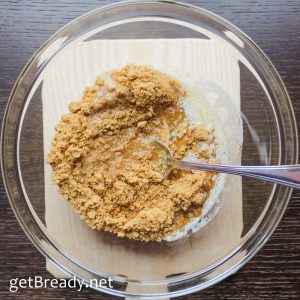 Transfer the mixture to a baking tray lined with parchment paper and press firmly with the back of the spoon to create a layer.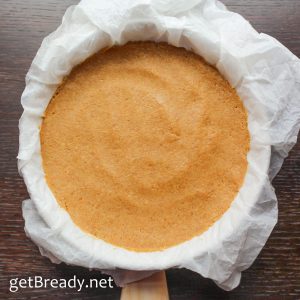 Store in the refrigerator.
STEP 2: MAKE THE FILLING
Place ricotta, cream cheese, flour, sugar, vanilla extracr in a bowl and mix carefully.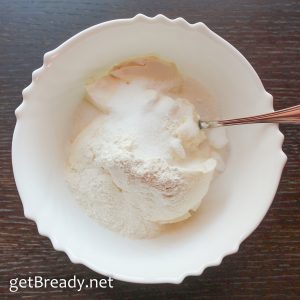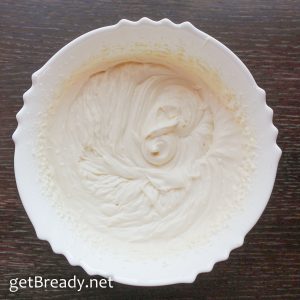 In another bowl, beat the eggs together with cream,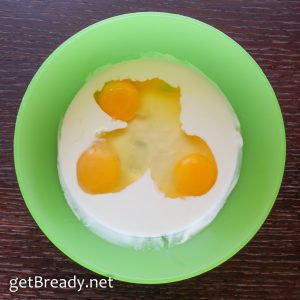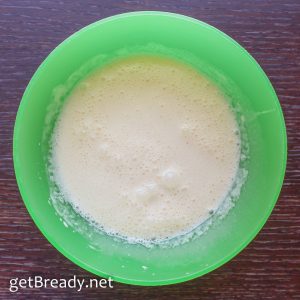 then add them to the rest of the filling.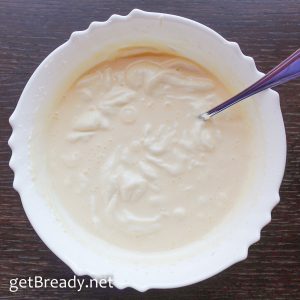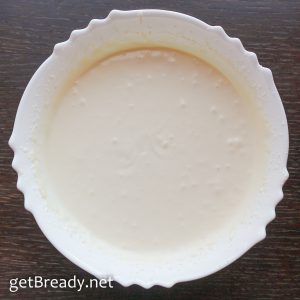 Take the biscuit base out of the fridge and fill it with the filling.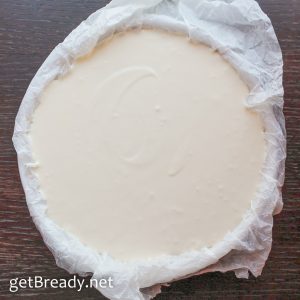 Bake in preheated oven at 170 ° C for about 1 hour and 20 minutes (in your oven it may take a different time: do the toothpick test! It must no longer be liquid but creamy).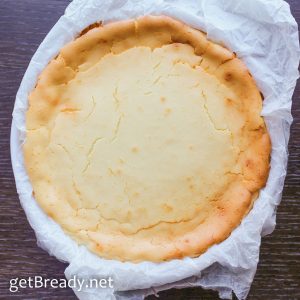 STEP 3: COOK THE CHERRIES
While the cake is cooking, stone the cherries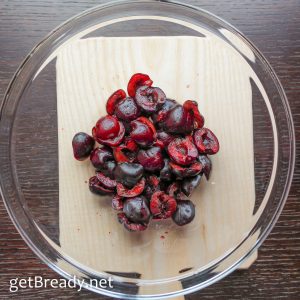 Then put them in a non-stick pan with a spoonful of sugar and cook for 15 minutes.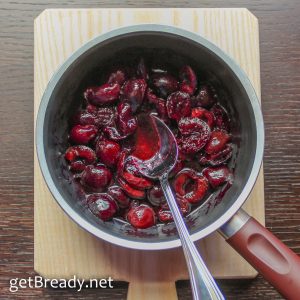 Set aside.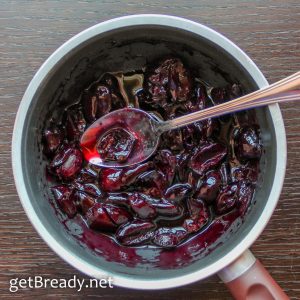 STEP 4: ASSEMBLE THE CAKE
When the cake has cooled, spread a generous layer of jam on the top.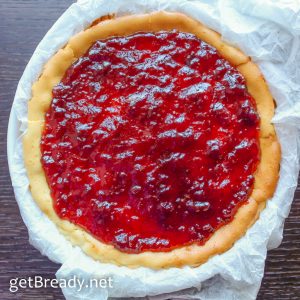 Finally add cooked cherries.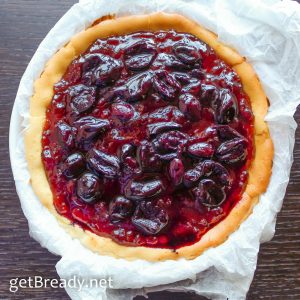 A PIECE OF ADVICE: To make your snack even more delicious, also keep the cooking liquid from the cherries and use it to decorate the slice of cake once cut.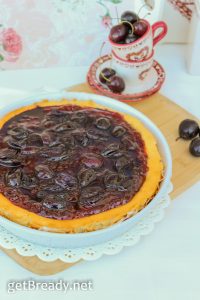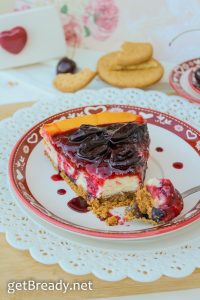 #getBready & enjoy your meal
Share on: