When you crave polenta, but in the meantime you look around and realize it's summer… This is how the recipe for polenta and Montasio pancakes came to my mind!

All the taste of the most classic of mountain dishes in the comfort of a finger food, ideal for an aperitif!

No stove on, don't worry, to make it you only have to to fry these fluffy pancakes for just 5 minutes!  Let's make your friends happy!
SERVES 4 PEOPLE
READY IN 1h 10'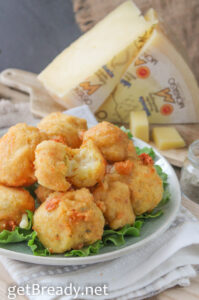 INGREDIENTS:
0,35 oz fresh brewer's yeast (approx. ⅓ cube)
6,3 oz warm water
1 egg
2 pinches salt
8,4 oz all-purpose flour
3 tablespoons corn flour
1 tablespoon  rosemary
1 tablespoon extra virgin olive oil
7 oz Montasio DOP cheese*
fryin oil to taste
* Do you know? Montasio DOP cheese is ideal for lactose intolerants too.
STEP 1: MAKE THE BATTER
In a bowl, dissolve the yeast into water,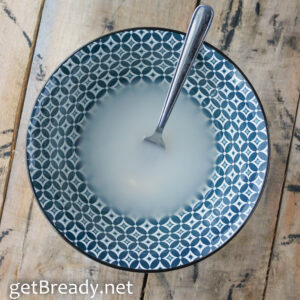 then add egg and finally salt.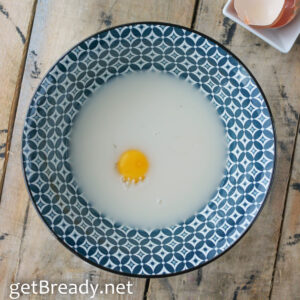 Stir and add all-pupose and corflour until you get an elastic and firm batter.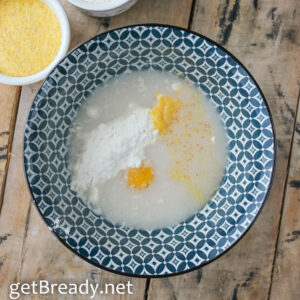 Add rosemary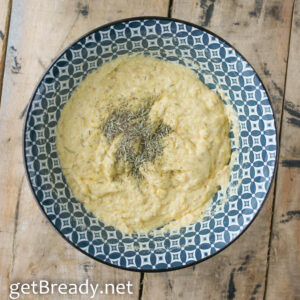 and a little oil on top.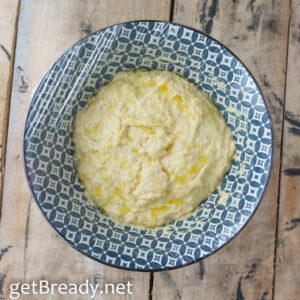 STEP 2: LEAVENING
Let the batter rise covered with plastic wrap for approx. 1 hour (until doubled).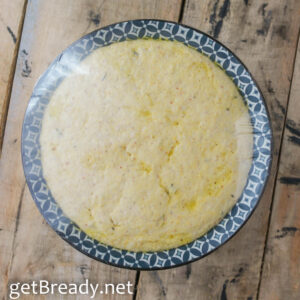 STEP 3: SLICE  MONTASIO DOP
Cut Montasio cheese into cubes,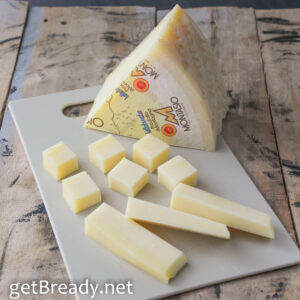 then dip them in the batter, mixing carefully.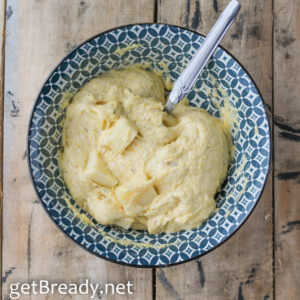 STEP 4: FRY
With a spoon, take one cube of cheese at a time (wrapped in the batter) and fry it in plenty of hot oil for a few minutes, turning until it is completely browned.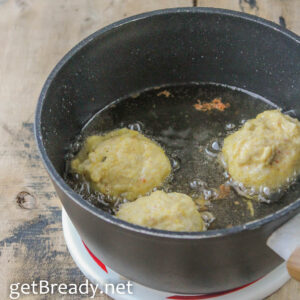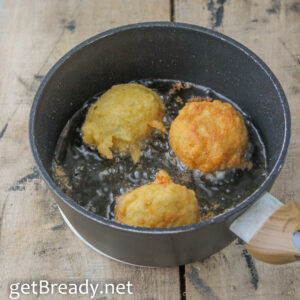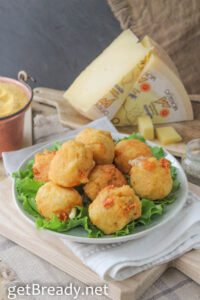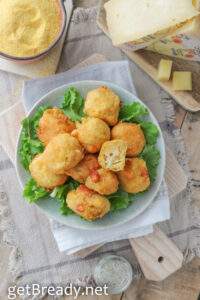 #getBready & enjoy your meal
Share on: