You know, in Italy smoked salmon smells like celebration time.

It's very easy and fast to cook, this is the reason why it's often preferred to fresh fish.

Today we're having an idea for a creamy and velvety first course: homemade cannelloni, where salmon is combined with soft mascarpone cream.

A guaranteed success!
SERVES 6 PEOPLE
READY IN 30'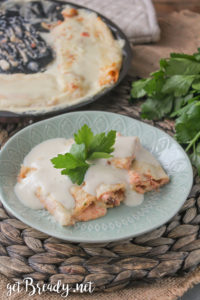 INGREDIENTS:
7 oz  smoked salmon
1 teaspoon chopped onion
2 tablespoons extra virgin olive oil
¼ glass white wine, dry
½ glass mashed tomatoes
salt and pepper to taste
3 tabelspoons Mascarpone cheese
2 tablespoons Ricotta cheese
1 teaspoon chopped parsley
Béchamel sauce to taste
salt and pepper to taste
1 US quart béchamel sauce (here the recipe)
12 crepe (here the recipe)
butter to taste
STEP 1: BROWN THE SALMON
Slice the salmon and cook it in a non-stick pan with oil and onion for a couple of minutes. Simmer with wine until reduced, then add mashed tomatoes, salt and pepper.
STEP 2: MAKE THE FILLING
In a bowl mix: Mascarpone cheese, Ricotta cheese, parsley, salmon.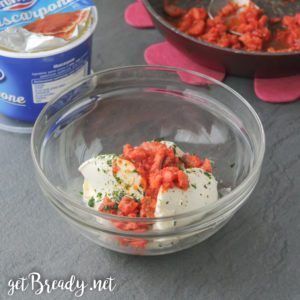 Add two tablespoons of béchamel sauce, salt and pepper.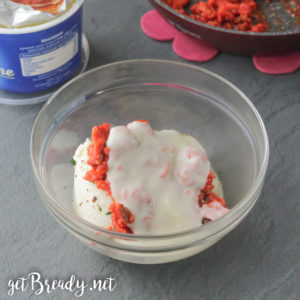 Mix carefully.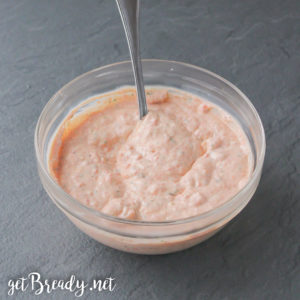 STEP 3: FILL CANNELLONI
Place one spoonful of filling in the centre of each crepe,
poi arrotolala su se stessa per formare il cannellone.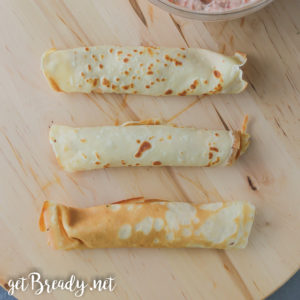 then roll it and place it in a baking tin brushed with bechamel sauce.
Finally cover cannelloni with bechamel sauce, and sprinkle with butter.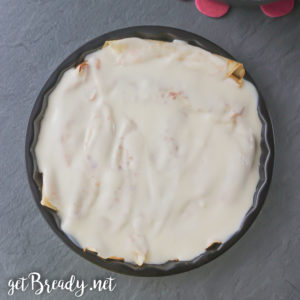 STEP 4: COOK
Cook cannelloni in preheated oven at 180°C for 20 minutes.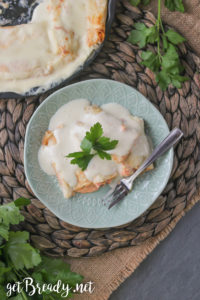 #getBready & enjoy your meal
Share on: